Capgemini: creating sustainable resilience in supply chain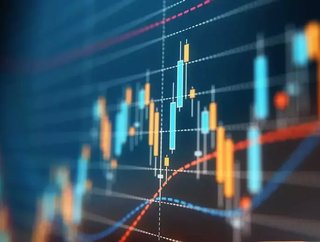 The consulting leader, Capgemini, has highlighted four key areas to create sustainable resilience across the supply chain. The resilience of a supply c...
The consulting leader, Capgemini, has highlighted four key areas to create sustainable resilience across the supply chain.
The resilience of a supply chain is decided by two major factors: the ability to avoid or contain risks, and the importance of stabilising and returning to normal following a disruptive event. Despite both areas being key, organisations often fall short in one of two areas - sacrificing agility for preparedness or alternatively favouring nimbleness over hindrance. 
Over the past few years, natural disasters have forced companies to deal with unprecedented disruption to their supply chains - which costs organisations millions of dollars. So how can these challenges be addressed? Capgemini lists four approaches to make supply chains more resilient.
Develop or enhance monitoring capabilities
It is important to introduce control tower solutions across your supply chain to deliver real-time visibility and quick reaction times that develop a true competitive advantage linked to customer experience.
Leverage and master supply chain data
Bottlenecks in supply chain processes directly affect the agility of operations and adversely affect supply chain resilience. Inefficient supply chain master data management is set to disrupt operations, create stock outs, and tie up valuable resources. However, with the right combination of cost-effective resources coupled with intelligent automation solutions, master data management can be dealt with easily to help optimise operations.
SEE ALSO:
Optimise the supplier landscape
By utilising blockchain solutions to obtain instant data across all partners, it allows supplier risks such as bankruptcy or compliance issues to be managed proactively rather than reactively. 
Create buffers to foster agility
Any change in laws and regulations can be addressed by having scalable, agile teams that are agile and lean to address any operational effect of unprecedented changes.
Image: Capgemini.
With organisations having more data than ever before at their disposal, the upward curve of supply chain complexity is caused by increasing globalisation to create unsustainable situations for supply chains. In order to achieve success, the importance of operating a resilient supply chain is fundamental. Capgemini's study has shown the ability to create added scalable capacities is important to handling and dealing with unexpected regulation changes and creating business continuity. 
For more information on procurement, supply chain and logistics topics - please take a look at the latest edition of Supply Chain Digital magazine.