Capgemini: Is Blockchain The Key To A New Age Supply Chain?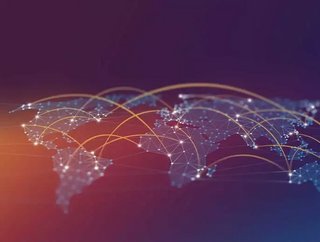 Managing the increasingly complex global supply chains of today is a difficult task for organisations. Capgemini has published a report on how blockchai...
Managing the increasingly complex global supply chains of today is a difficult task for organisations. Capgemini has published a report on how blockchain can help.
Blockchain technology provides supply chain leaders with the opportunity to tackle some of the biggest issues facing any network, such as the lack of traceability and visibility between partners and into operations.
450 organisations were surveyed by Capgemini to identify and compile use cases for sectors ranging from manufacturing to retail. Blockchain technology has been implemented into everyday use across these industries, at any of the proof-of-concept, pilot, or at-scale stages. The approach to blockchain and the challenges it is helping them overcome is assessed in the report.
The three main areas covered in the report:
1. How blockchain can help organizations tackle key supply
chain issues, and the state of blockchain maturity in terms
of the deployment of this technology today
2. The applications that are gaining traction and some real-world examples of deployment
3. The key best practices for a resilient blockchain program
As the figure above demonstrates, blockchain can be used in a number of cases to address a range of issues that face supply chains. It is estimated that a typical beverage recall can cost manufacturers up to $8mn. 456 food recalls were recorded in the United States in 2017, estimated to have cost more than $3.5bn in total.
Improved traceability and visibility into supply chain networks can prevent such recalls from being necessary, with the ability to detect contaminations and other errors in shipments and orders. This could significantly improve costs and efficiency in the global supply chain.
In China, retail giants Walmart carried out a blockchain pilot to track a package of mangoes from store to farm, which took a matter of seconds. This is a process that typically would have taken days, or potentially even weeks to complete.
Frank Yiannis, VP of Food Safety at Walmart said: "Blockchain technology enables a new era of end-to-end transparency in the global food system. It allows all participants to share information rapidly and with confidence across a strong trusted network."
Blockchain technology isn't only handy for protecting goods and shipments. It can eliminate points of failure across various stages of the supply chain, and in some cases, workers. With the current COVID-19 pandemic considered, improved traceability of workers could help identify who was at risk of contamination and spreading the virus further. 
In addition to this, blockchain technology can act as the foundation for other innovative disruptors, such as the Internet of Things and Artificial Intelligence, both pieces of technology accelerating the automated supply chain.
Find the full report here to learn more.