BluJay Study Reveals Areas Expected for Adaptation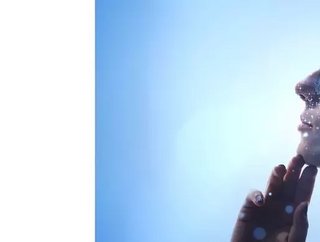 In a world racked by COVID, BluJay sheds light on the future of Supply Chain resilience...
, in collaboration with Adelante SCM and in partnership with the (CSCMP), recently commissioned a study entitled, . The research gleans insights into how supply chain organisations have navigated the exceptional global disruption from COVID-19 and how companies plan to make their supply chains more resilient.
The study is based on feedback from 233 respondents, ranging from shippers, manufacturing, retail, and logistics service providers. 
Some key statistical takeaways from the research are: 
75% of respondents expect to make moderate to extreme changes in their supply chain management 
61% said that their IT capabilities are changing the most, with COVID showing key failures in work-at-home tech in some companies 
62% of respondents agree or strongly agree that customer experience will overtake price and product as the number-one brand differentiation 
'Real-time visibility to orders, shipments and inventory' received the highest percentage of most beneficial votes, up from nearly 13% in 2019 
53% said that supply chain resilience begins with developing stronger, more transparent relationships with key suppliers 
The research paper itself goes onto specify that difference of view and opinion between different generational gaps, stating "A greater percentage of Millenials/Gen Z respondents (38%) expect to make Many or Extreme changes compared with Generation X (34%) and Silent/Boomer respondents (31%)." An interesting find, to be sure, but it makes a lot of sense that, regardless of stereotypes, younger respondents are more likely to take risks, perhaps game-changing ones in our current modern age. 
The research itself opens with the question "What Is Supply Chain Resilience?", and I think the main point of this question is to show that there are several areas this can apply to; resource and risk management, internal changes, third-party suppliers, adaptation with current trends and markets, but the paper answers it much more elegantly with a quote from Yossi Sheffi's 2005 book, 'The Resilient Enterprise': "Thinking about disasters as opportunities and using disaster preparedness to increase resilience is the essence of making lemonade from lemons...The advantage of creating resilience is that… It is a characteristic that gives enterprise buoyancy in the wake of any disruption, increasing its day-to-day flexibility to respond to a world that is changing fast and becoming ever less certain."
Perhaps now more than ever does this sentient of flexible resilience ring true, but only time will tell us how well companies across the board manage to adapt to the world, and how the world will shape them.