Bain & Company Supply Chain: reinventing your supply chain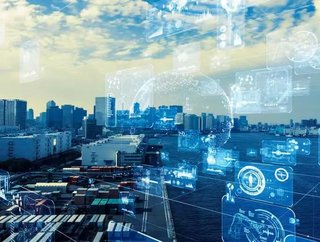 Supply Chain Digital takes a closer look at Bain & Company's 'Supply Chain Reinvention' strategy. Bain & Company's team of supply chain...
Supply Chain Digital takes a closer look at Bain & Company's 'Supply Chain Reinvention' strategy. 
Bain & Company's team of supply chain experts has tackled difficult supply chain challenges and has produced considerable value for clients. Bain Supply Chain Reinvention is designed to:
Accelerate revenue growth - This is done by increasing the ability to efficiently meet changes in market demand and expand output through enhancing operations from end-to-end.
Boost customer satisfaction and advocacy - Through using feedback loops to improve customer collaboration and due to the elimination of operational silos, your perfect order rate.
Unlock savings and cash flow - By decreasing manufacturing and logistics costs, outsourcing low value-add activities and optimising safety stock levels to improve inventory turns.
Minimise risk and increase reliability - By enhancing forecast accuracy with more efficient and complex tools and data, as well as reducing disruptions by creating buffers within your network.
SEE ALSO:
Companies often find themselves restrained by a complex manufacturing network. Assets, spin-offs and siloed investments are a common cause, as well as a tendency to create expensive new plants to meet demand for a high-margin product. Bain and Company believes there are four key digital shapes that define the future of the supply chain industry:
End-to-end visibility and collaboration - Organisations are investing in control tower platforms to empower companies to optimise their supply chain network by offering streamlined, real-time visibility and promoting informed decision-making.
Intelligent supply chains - Advanced research and development management, planning strategies as well as forecasting capabilities are integrated like never before.
Smart automation - Characterised by a step-function acceleration of operational processes, enhanced flexibility and customisability. 
Next-gen employees - A range of new tools and technologies will allow employees to enhance their skills and notably achieve higher levels of productivity. 
But, how do you reinvent your supply chain? Bain has provided an insight into how some supply chain leaders have moved forward toward harnessing a long-term vision:
The work begins with a targeted, fact-based assessment of the current supply chain, in order to work out how it meets current and future strategic priorities.

The company then creates an unconstrained view of the potential of supply chain performance and develops a "what if" model.

The next stage is the development of high-potential scenarios that vary across risk and benefits profiles, both complimented by a set of quantitative and qualitative evaluation criteria. 

Develop an integrated set of specific end-to-end initiatives required to deliver the scenarios and the organisational model.

Organisations then make choices that align with the top one or two scenarios.

Finally, the company then makes an in-depth supply chain reinvention roadmap, and mobilises around a set of discrete and executable projects, completed with timing and resource estimates.
In 2018, Bain and Bosch collaborated to develop a new Europe-based plant that will serve as an industry 4.0 benchmark. The new plant combined the latest industry 4.0 technologies for both mechanical processing and assembly, the two main production processes in engine manufacturing. Bain and Bosch Connected Industry helped clients to compile, structure and evaluate relevant digital technologies and to identify areas where such technologies can be applied. The results of the partnership saw significant efficiency gains of 15-20% through digitalisation, stemming from digital energy management. There was a higher output and increased flexibility with regard to product variants and next-generation products due to workpiece-controlled manufacturing. There was also improved product quality due to faster error detection through new camera systems, advanced data analytics applications as well as other digital capabilities. 
For more information about Bain's Supply Chain Reinvention strategy, click here!
For more information on procurement, supply chain and logistics topics - please take a look at the latest edition of Supply Chain Digital magazine.