Avetta: why mental health in the workplace matters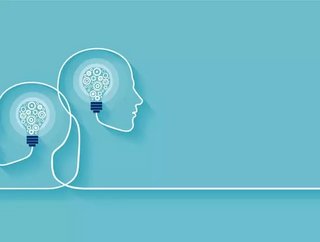 Avetta, the cloud-based supply chain risk management and commercial marketplace platform, has released a white paper that examines mental health in the...
Avetta, the cloud-based supply chain risk management and commercial marketplace platform, has released a white paper that examines mental health in the workplace.
In this article, Supply Chain Digital takes a closer look at the white paper.
In the past, heavy manufacturing and construction sites weren't generally considered a place where workers could openly discuss their problems. However, it has been found that this lack of openness can lead to terrible results. The construction industry in the United States has a suicide rate of 53 per 100,000 people, which is four times higher than the general population, according to the US Centres for Disease Control. Suicide is the biggest killer of men under the age of 45 in the United Kingdom. It is believed that stress is a primary factor, with one in 10 male workers revealed to be 'significantly stressed'. The study found that men feel under considerable pressure to succeed in their work roles, despite changes in societal norms. Men are more likely to hold senior job roles, twice as likely than women to work full-time and often have a poor work-life balance. "We raise boys and men not to cry, not to show emotions," said Poppy Jaman, Chief Executive of the UK's City Mental Health Alliance. "That is amplified further when you're working in a high-pressure sector which is incredibly competitive."

Read Avetta's blog on how construction workers suicide rate puts a focus on men's mental health.

Injuries also play a prominent part of mental distress in the workplace. In a 2014 study, it was found that injured construction workers were 45% more likely to be treated for depression than non-injured workers. The study examined a number of different occupations and also showed that the effects of mental health were higher for men than for women. Raising awareness is regarded as one of the most effective ways to combat mental illness. Initiatives such as Movember encourage men to grow moustaches during November and use it as a conversation starter to try and persuade friends and family to donate to men's mental health. Poor mental health also significantly affects businesses. It was revealed that the impact of poor mental health costs UK employers between £33bn and £42bn annually. A European Union study found that each case of a stress-related illness led to an average of 30.9 days lost of work. So, how can employers make a difference? Business in the Community, a corporate social responsibility based in the UK, recommends organisations harness an eight-step approach to combating mental health in the workplace.

1. Make a commitment.
A good way to address mental health is by signing a commitment such as a policy or statement of intent to combat it in the workplace. This can be done by designating a mental health champion to lead a supporting action plan as well as being endorsed by the CEO or a leading company executive. It should then be shared often and publicly with all employees.
2. Build an approach.
It's important to understand an organisation's obligations under local and national laws in order to address mental health in the workplace. You should assess each organisation's individual mental health needs and utilise that information to introduce relevant workplace policies and strategies, to then develop a plan to deal with mental health issues.

3. Create a positive culture.
Continuous engagement and communication with management regarding positive mental health is a key pillar of a positive culture. Where possible, a healthy work/life balance should also be sought.

4. Provide training.
When an employee is experiencing problems, there is an importance for training to be provided in order for direct managers to monitor specific issues. It is important that they should be knowledgeable about workplace health, stress risk assessments and strategies for managing illness-related absences. For example, the UK's Mental Health First Aid training programme teaches people how to address mental health issues.

5. Manage mental health.
Communication and openness around mental health should be encouraged and embraced. When seeking to address the stigma attached with mental health, employers may wish to consider changing the way they think of mental health.

6. Provide proper support.
Early intervention is vital. This can be done by asking a simple question, such as: 'how are you doing?'. Upon discovery of an issue, there should be an informal chat followed by a more formal meeting if further action is required.

7. Help workers recover.
By explaining to employees how the company will help them to return to work, this will provide them with an increased positive mentality about returning to work.

8. Continue to refine and improve the approach.
The programme should be continued to be assessed through employee surveys and feedback. Make any adjustments as needed, such as additional training, enhanced communication and ongoing initiatives, including well-being days.

Read Avetta's blog on how construction workers suicide rate puts a focus on men's mental health.

For more information about how your organisation can assess how companies within your direct supply chain manage mental health awareness, visit Avetta.
To download the full white paper, click here!