Freshworks: providing first-class SaaS solutions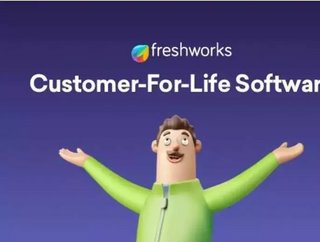 Freshworks provides organisations with SaaS customer engagement solutions that makes it easier for professionals to communicate effectively with custome...
Freshworks provides organisations with SaaS customer engagement solutions that makes it easier for professionals to communicate effectively with customers.
The organisation believes in streamlining software and making life easier for its customers. Freshworks strives to provide businesses with better software that is easy to use, easy to set up and requires minimal customisation. 
Products and services
The company offers Freshworks 360 - the ultimate customer-for-life software suite - which allows engagement with customers at all steps of their journey. Freshworks solutions and experts can support, accelerate and improve inventory management efforts as your supply chain and business grows. It provides omnichannel customer engagement, in-context collaboration and integrated experience. Its products include:
freshdesk

freshservice

freshcaller

freshconnect

freshsuccess

freshsales

freshchat

freshteam

freshping

freshmarketer

freshrelease

freshstatus
IT Service Platform for the Enterprise
Integrate IT services and operations

Innovate at speed

Boost agent productivity 

Consumerise IT service experience

Monitor IT performance
Inventory Management
Inventory Management is a key part of Freshworks' strategy. Inventory Management is the supervision of non-capitalised assets and stock items. The primary aim of inventory management is to offer accurate, comprehensive and current information regarding the current location and status of every critical item in the inventory. It includes the following:
Inventory visibility and valuation

Lead times for replenishment of raw materials and finished goods

Returns of defective goods and materials

Management of available physical space

Management of ordering, shipping, handling and carrying costs

Forecasting of future prices, inventory levels and demand
Freshworks shares its best practice to achieve success in Inventory Management:
Bring your leadership on board

Know what you have

Categorise

Prioritise

Choose your management method

Choose your deployment method

Plan

Clean your data

Automate

Simplify

Integrate

Learn from others

Empower

Partner
Why is Inventory Management important?
An effective Inventory Management strategy can do lots more than just track inventory across the supply chain. It can also identify missing or malfunctioning inventory and replace it as efficiently as possible. Inventory Management provides information to help businesses which of its products account for the most sales and track those changes across different seasons throughout the year. Effective Inventory Management also allows for better relationships to be formed with other areas of the supply chain, as it will ultimately provide a better working understanding and enable fewer mistakes to be made.
Freddy AI
Freshworks AI, known as Freddy AI, helps sales, marketing and support professionals with predictive insights across the customer journey. Through Freddy AI, data scientists aren't required to unlock the value of customer data. Freddy AI builds and refines its machine learning models to make the power of AI accessible and allow the automation of repetitive tasks and provide compelling insights. 
Freshworks believes that every organisation should have access to AI and ML that is quick to deploy, affordable and without compromising on enterprise complexity. Freddy AI works across the entire customer journey - from prospect to customer success. It works quietly in the background, learning and developing skills to drive sales velocity and support productivity. 
Freshworks - Your Partner for IT-Powered Inventory Management
Freshworks has a variety of cloud-based solutions at its disposal to help its customers manage IT estate, engagement, convert website visitors as well as connect teams and partners.
For more information about Freshworks' solutions, click here!
For more information on procurement, supply chain and logistics topics - please take a look at the latest edition of Supply Chain Digital magazine.