Audi: Supply Chain Sustainability Through Manufacturing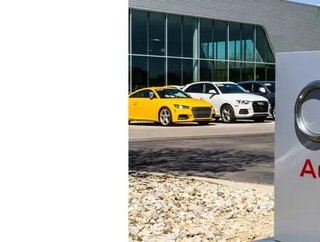 Audi AG plans to meet the Paris Climate Accord, through the creation of sustainable manufacturing solutions across its global supply chain...
Following the implementation of 's environmental program billed "Mission:Zero" back in May, the company is looking to make further strides into reducing their environmental footprint. This stride comes in the form of a strategic plan for a carbon-neutral automobile production footprint, something that does not come easy, as the pre-established process makes use of energy-intensive materials such as steel and battery components.
"A major proportion of the emissions in an automobile's lifecycle are generated during its utilisation phase. However, along with the growing proportion of electrified vehicles, these emissions increasingly shift to the manufacturing phase," says Peter Kössler, Member of the Board of Management of AUDI AG for Production and Logistics. 
"This is where we have a decisive lever as manufacturers. By achieving carbon neutrality for our production sites and consistently carrying this aspiration into our supply chain, we ensure that our automobiles reach the customer with a smaller carbon footprint." 
The company has set itself the ambitious goal of progressively achieving a 30-per cent reduction of vehicle-specific CO2 emissions by 2025 – compared to the reference year of 2015 and along the entire product lifecycle.
Audi's Key Areas of Focus
The following are just a few areas that Audi is focusing on to improve its environmental footprint: 
Utilising materials from a recycling process 
Identifying with suppliers where CO2 can be reduced
Making use of solar energy in factory production 
Compensating currently unavoidable emissions by utilising carbon credit projects 
Delving into the recycling of plastics for future car models 
As Audi strives to be one of the greenest car manufacturers in the world, it's likely that others will follow suit, as electric vehicles and processes take precedent, changing the scope of manufacturing and supply chains for the better.