Arnold Schwarzenegger announced as Keynote for Coupa Inspire '18 North America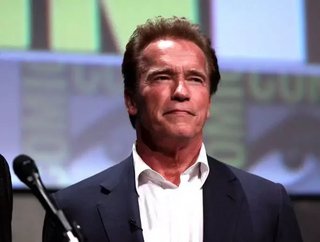 Business management spend specialistCoupa Software has announced that Hollywood legend and the 38th Governor of California, Arnold Schwarzenegger will s...
Business management spend specialist Coupa Software has announced that Hollywood legend and the 38th Governor of California, Arnold Schwarzenegger will speak at Coupa Inspire '18 North America.
The conference theme is "To the Power of You" and will take place May 6 - 9 at the Fairmont Hotel in San Francisco, CA.
Schwarzenegger and Coupa CEO Rob Bernshteyn will engage in a "fireside chat" Tuesday, May 8 on the main stage exploring a range of topics, including the entrepreneurial spirit, the power of collaboration and the importance of never losing sight of your goals.
On Monday, May 7, The New York Times best-selling author, adventurer, explorer, and mountaineer Alison Levine will lead a discussion based on her book: "On the Edge: The Art of High-Impact Leadership."
Inspire '18 champions the exponential power of the Coupa community highlighting how Value, Inspiration, Innovation and Collaboration are transformed when raised "To the Power of You."
The conference brings together more than 2,000 customers, business leaders and industry analysts to explore how leading organisations are actively managing their business spend.
Schwarzenegger is one of the world's most recognised individuals having starred in some of the most popular action movies of all time, before moving into public office when elected as the 38th Governor of California. Since leaving office in 2011, he has continued to promote state and local clean energy efforts by founding the non-profit R20: Regions of Climate Action.
SEE ALSO:
Additionally, in 2013, he established the Schwarzenegger Institute for State and Global Policy at the University of Southern California, devoted to seeking bipartisan solutions to environmental, economic, and other public policy issues.
"At the age of 20, Arnold Schwarzenegger was the youngest person to win the Mr. Universe bodybuilding title, which he won five times. Leaving Europe as a young man to become one of the world's biggest movie stars is an inspirational story in its own right, but to follow this up with roles in public office shows what can be achieved with drive and ambition," Bernshteyn said.
"We are delighted that he will speak at Inspire '18 and are sure it will be an inspirational discussion."
Inspire, which attracts more than 100 speakers, is one of the industry's largest business spend management events with representatives from a cross-section of sectors including retail, finance, healthcare, technology, and others.
At Inspire '18, global leaders from small, medium and large organisations will share how they are raising business spend management "To the Power of You" and unleashing real, measurable business value at their companies.