Coupa Software: four tips for reducing supply chain risk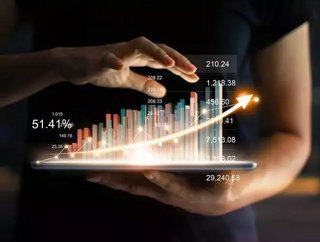 The cloud platform for business spend management, Coupa Software, drives "Value as a Service" by helping customers to achieve significant cost savin...
The cloud platform for business spend management, Coupa Software, drives "Value as a Service" by helping customers to achieve significant cost savings.
As is the case with every supply chain, there is always risks that must be considered. These risks could be financial, cyber, legal or fraud and business leaders have a responsibility to consistently work to overcome these risks. Coupa has compiled four spend management decisions to help cut supply chain risk.
1. Automate compliance verification
In order to decrease risk in company's supply chains, organisations must ensure is audit-ready and fully compliant. There's an importance to ensure every vendor is compliant with relevant standards and observe the tolerance for risk. The process includes checking vendor credit ratings, financial liabilities, legal judgements as well as other details. It's vital to automate this work to streamline processes and ensuring finances teams are not tied down with time-consuming tasks like fact checking; but are freer to create more value.
2. Utilise the insights of the business community
With some companies undergoing regular checks on its vendors to obtain credit reports from third-party sources, best-of-breed business service management (BSM) technology accelerates this. Based on a range of sources such as income statements, court documents and news articles, BSM algorithms quantifies financial, judicial and public sentiment health of each supplier. This information is then combined alongside collective reviews of customers which creates a comprehensive risk score for all suppliers in the database.
SEE ALSO:
3. Enable real-time visibility for spend-at-risk
Recognising and understand the risk that comes from each supplier is vital to ensuring information is married with the actual spend of the organisation. In the supply chain space, being proactive is key due to the pace of which the world moves. By operating with an agile approach, it allows businesses to adapt to situations that weren't accounted for, such as trade sanctions, currency fluctuations and natural disasters. By implementing real-time data, procurement and payment processes allow an instant update to the latest data.
4. Control in-flight transactions to mitigate risk
The importance of supply availability is key. Understanding and identifying these risks before they develop is vital to ensuring businesses protect guard against such threats. BSM processes should enable clear visibility of transactions that are linked with supplier risk. Modern platforms monitor risks, prioritise serious vulnerabilities and provide next steps to deal with risk efficiently.