Amazon Set To Expand The Capacity Of Its Air Freight Fleet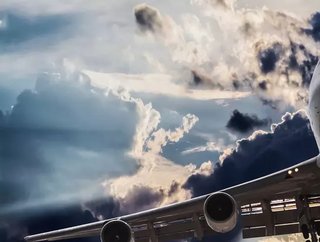 Amazon Air is leasing 12 Boeing 767-300 converted cargo aircraft from Air Transport Services Group, as it shapes up to dominate the logistics industry...
By the end of 2021, Amazon Air's fleet will stand at 82 planes, just five years after announcing its first aircraft. The new aircraft come as a part of a new Amazon initiative to meet the ever-changing needs of customers through the investment in ways to provide fast and free delivery. One of the new aircraft has already been added to the fleet last month, with the remaining 11 to be delivered next year.
The ongoing COVID-19 pandemic has led to an increase in orders of products online, making this investment perfectly timed on Amazon's behalf. Amazon Air has played a crucial role throughout the pandemic, not only ensuring that consumers continue to receive goods, but also helping to ensure that PPE supplies are successfully transported to Amazon staffers, frontline health workers, and relief organisations.
"Amazon Air is critical to ensuring fast delivery for our customers – both in the current environment we are facing, and beyond," said Sarah Rhoads, Vice President of Amazon Global Air, in a statement.
"During a time when so many of our customers rely on us to get what they need without leaving their homes, expanding our dedicated air network ensures we have the capacity to deliver what our customers want: great selection, low prices and fast shipping speeds."
Amazon also plans to open an Air Hub at the Cincinnati/Northern Kentucky International Airport by 2021, and new regional air hubs at Lakeland Linder International Airport in Florida this year, as well as San Bernardino International Airport, also in 2021. The company has also begun gateway operations at Austin-Bergstrom International Airport in Austin, Texas, and Luis Muñoz Marín International Airport in San Juan, Puerto Rico.
Amazon continues to grow as a threat to UPS and FedEx as a major player in the logistics space, continuing to expand. "Estimates are that Amazon is currently doing about 25% of their own deliveries, and I believe that percentage will increase as Amazon takes more of its logistics operations in-house," said John Haber, founder and CEO of Atlanta-based Spend Management Experts, in LM's 2020 Parcel Express Roundtable, which was published in March.
Before Amazon can begin to be considered as a serious major player in the airfreight market, however, it must begin operating internationally. This could be changing, with reports that the company has begun hiring in Germany.