AirCargo 2014 , March 30, premier conference and trade show for the air freight industry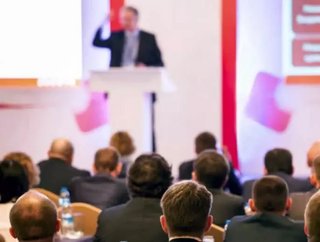 North America's premier conference and trade show for the air freight industry, AirCargo 2014, will focus on how air forwarding companies can win m...
North America's premier conference and trade show for the air freight industry, AirCargo 2014, will focus on how air forwarding companies can win more businesses, increase overall sales and achieve higher levels of success as the industry continues to recover from the economic downturn, conference organizers announced today.
Under the banner of "Closing the Deal," the conference is expected to draw nearly 1,000 professionals from air cargo related industries - including airfreight forwarding, express delivery, airport cargo management and expedited motor carriers - to the Marriott World Center in Orlando, Florida, from March 30 to April 1.
Online registration is now open at http://www.aircargoconference.com.
The 2014 program will include leaders from across the air cargo industry sharing their knowledge in an open session environment, as well as more than 100 exhibitors on the trade show floor.
The keynote speaker for this year's event will be Bill Boesch, whose 50-year career in freight logistics includes top management positions at the world's largest air cargo operations as well as leadership in high level logistics and security projects for the U.S. government, including those associated with the drawdown of American troops in Iraq and Afghanistan.
In addition to dynamic presentations on what it takes to be an effective salesperson or to lead effective team, the program will also feature informative sessions covering the latest innovations in cold chain solutions, protecting freight from would-be thieves and using air cargo to attract additional business to airports and their surrounding communities.
The conference will also feature presentations from government regulatory agencies - including the Transportation Security Administration, Customs and Border Protection and the U.S. Department of Transportation - who will offer their insights on new and upcoming regulations that are likely to impact on air cargo businesses.
 The event, sponsored by the Airforwarders Association (AfA), the Air & Expedited Motor Carriers Association, the Express Delivery & Logistics Association (XLA) and the Airports Council International.
 "This is the one event of the year where the entire air cargo industry convenes under one roof to share experiences and get up to speed on the latest innovations and regulatory activities that everyone involved in our business needs to know about," said Brandon Fried, the AfA's Executive Director.
About the Airforwarders Association
The Airforwarders Association (AfA) represents more than 350 member companies dedicated to moving cargo throughout the supply chain. The association's members range from small businesses with fewer than 20 employees to large companies employing more than 1,000 people and business models varying from domestic to worldwide freight forwarding operations. In short, they are the travel agents for freight shipments, moving cargo in the timeliest and most cost efficient manner whether it is carried on aircraft, truck, rail or ship. For more information, visit the association's website at airforwarders.org.