Accenture: building supply chain resilience amidst COVID-19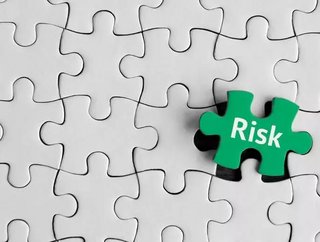 Supply Chain Digital takes a closer look at how supply chains can build resilience amidst the current COVID-19 pandemic. The current state of the COVID...
Supply Chain Digital takes a closer look at how supply chains can build resilience amidst the current COVID-19 pandemic.
The current state of the COVID-19 pandemic
As the World Health Organisation upgrades the global risk of the COVID-19 pandemic to 'very high', the top priority is to protect the health and safety of people not only at home but in the workplace too. 
With this in mind Accenture stresses the need for businesses to make rapid decisions, taking immediate actions to protect and support workers while maintaining critical business operations.
The risk to supply chains
As the virus continues to spread around the world, multiple regions and organisations have gone into lockdown halt production and impacting economies. As a result the disruption to supply chains is already clear to see. 
In order to maintain successful distribution of critical goods and services quickly, safely and securely to those at risk of infection and those on the frontline, business leaders are required to make rapid and immediate decisions to sustain business operations as well as protect workers.
SEE ALSO:
What the supply chain industry should be doing
While most supply chain organisations have a risk management strategy, the current outbreak is no typical event. The scale exceeds anything that most supply chain leaders will have prepared for.
The speed at which the pandemic is escalating requires constant, end-to-end assessment, optimisation and monitoring, as well as rapid response and confidence in the ability to execute short-term tactical plans to mitigate risks to human health and to protect the global supply chain functions. 
In order to understand the complexity, to anticipate potential disruption and to quickly develop a response. Strong data and analytic capabilities are crucial. Accenture explains that a  continuous cycle risk mobilisation, sensing, analysis, configuration and operations will help to optimise results and mitigate risks.
Going Forward
The impact of COVID-19 is not going to be a short-term crisis, the implications on how people work and how supply chains function will be long term. This will require businesses to build long-term resilience within the value chain in order to manage future challenges.
In order to achieve this supply chains need to take a holistic approach, building in sufficient flexibility to protect against future disruption. Supply chains should also look to develop a robust framework that encompases a responsive and resilient risk management operations capability, which should be technologically led to enable end-to-end transparency across the supply chain. 
Long term risk response should become an integral part of business-as-usual protocols.
For more information on the impact of COVID-19 in the supply chain, or advice on risk management strategies, click here!
For more information on procurement, supply chain and logistics topics - please take a look at the latest edition of Supply Chain Digital magazine.