5 minutes with: Mark Perera, CEO and co-founder of Vizibl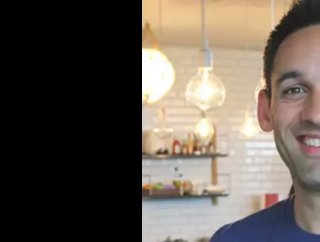 Vizibl's Mark Perera on defining the future of supplier collaboration and supply chain resilience, spending time with his family, and celebrating the wins
Mark, who are you and what currently occupies your professional time?
I am Mark Perera, CEO and co-founder of Vizibl. The thing that currently occupies most of my time is looking at the strategy underlying the Supplier Collaboration technology that we have built, and how, as a team, we take that forward. My time is really product-centric, working with the wider team to understand what the future of supplier collaboration looks like.
In your opinion, what currently is the biggest trend driving change in your area of supply chain?
We work with companies across multiple industries, but regardless of sector, we really see agility and resilience as overarching topic areas in the supply chain. From a resilience perspective, that's both in terms of operational resilience, but also strategic resilience; we see organisations looking at implementing the desired levels of flexibility and the ability to change with demand, as they look towards the future of their company. 
What are the biggest challenges facing supply chain leaders in 2021?
Becoming a real business partner who has the ability to capture growth, sustainability, and productivity gains. Gartner lists supplier collaboration as supply chain leaders' number one focus to solve for agility and resilience. The mindset and process change to switch to a supplier collaboration model will be a challenge for organisations that are falling behind. 
What's your personal mantra?
I guess one thing that's kept me going through my entrepreneurial life is 'what doesn't kill you makes you stronger'. I always approach it like this: in the week I've got seven days. Some days you win, some days you lose, but at the end of the week I always talk about my wins, and I always do that on Sunday. That means I've had the weekend with my family, so I always get at least two wins in there. 
Three things you can't live without?
Exercise. I really got back into fitness recently, so my Whoop band and the Peloton bike are the big things that have helped me get through the day and keep me balanced. I also just love getting out with the dog in the morning and then going again in the evenings. Getting fresh air really keeps me going. Time with my family and colleagues is key. Obviously, I haven't been able to see the Vizibl team face to face much due to the COVID-19 pandemic, but now starting to see them more and more. I'm really looking forward to more opportunities to do that.