4 fixes for equipment supply chains before next disruption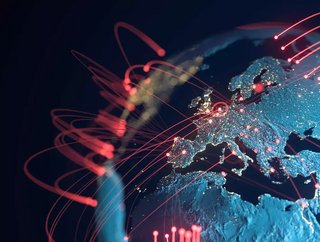 Supply Chain Digital examines the World Economic Forum's article about mitigating disruption before the impact of a potential second wave of COVID-19...
At the beginning of the pandemic, the unprecedented nature of the situation in tandem with the lack of existing infrastructure was largely overwhelming. The demand for personal protective equipment (PPE) couldn't be met. Instead, pockets of available PPE had to be sourced, vetted, tracked, financed, and in many cases, imported from overseas. Governments essentially had to create new international supply chains.
To mitigate the impact of any potential second wave of COVID-19, WEF has compiled four ways to make the supply chain more efficient, less risky and increase the velocity of goods running through the system.
1. Inject liquidity into the system
Small-mid sized enterprises are essential to filling gaps in PPE supply and are more agile than larger suppliers whose PPE sales are now heavily regulated. Some of these smaller suppliers are new to the medical supply chain while others have related lines of business, with almost all struggling to obtain supply chain finance to support their fulfillment of PPE orders.
These businesses are financially squeezed between customers that are unable to pay quickly and upstream suppliers demanding early payment for highly desirable goods. Traditional supply chain finance products, which rely on a close banking relationship with the supplier and/or buyer, take time to execute. Cost can also be an issue since PPE margins are becoming thinner with the increased scrutiny of pricing. Faster sources of cash flow for suppliers that protect buyers are required in case the suppliers aren't able to deliver the goods. Blockchain can also help manage these transactions across several financiers, depending on their risk tolerance. 
2. Incentivize data sharing
Healthcare providers and government agencies need to aggregate information from suppliers about the equipment they're sending to understand exactly what inventory is on hand, how quickly it can be replenished and where it's going. Analysing data produced by current technology is not enough. More comprehensive authenticated and accurate data from the supply chain is needed from the start.
3. Build good relationships with suppliers quickly
In a highly competitive market, supplier relationships become essential to guaranteeing a steady supply of goods. In order to ensure a more efficient and frictionless market for PPE, suppliers shouldn't have to go through a discrete vetting process every time they are selling to a new buyer or obtaining a new line of financing. This adds crucial weeks that an emergency supply chain can't afford.
4. Set up program buying
To guarantee access to PPE supplies, countries took a number of drastic measures, including purchasing overseas factories. Short of such measures, governments and hospitals can lock the supply of critical components by administering program buying procurement. This arranges quotas of goods from suppliers that are automatically replenished when inventory stocks are running low. This requires visibility into the shipment and depletion of inventory. Setting up visibility tools on both the demand and supply side requires months, so that process must be underway to meet a potential COVID-19 resurgence.