3PL & Supply Chain Summit: Europe 2019 begins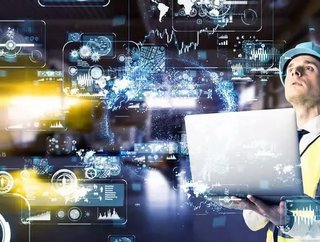 The 3PL & Supply Chain Summit, Europe's most influential meeting point for the supply chain industry gets underway today. The three-day event wh...
The 3PL & Supply Chain Summit, Europe's most influential meeting point for the supply chain industry gets underway today.
The three-day event which takes place in Brussels, Belgium will play host to more than 400 senior attendees, over 70 leading speakers and also provides the opportunity for 20 hours of networking.
Now in its 15th year, the 3PL & Supply Chain Summit is considered a must-attend event as leading professionals in the industry come together to share insights into the ever-changing supply chain space. The event is recognised as having the best speakers, an agenda that showcases the most important business challenges and possesses the most senior and influential attendee list of any industry meeting. The key themes of the meeting are set to be centered around Agility, Visibility, Responsiveness and Growth.
There are a number of key speakers in attendance, such as Vikram Agarwal CSCO of Avon, Mikkel Rasmussen, Regional Director Europe of Supply Chain Products of Maersk and Peter Harris, Director of Sustainability at UPS.
SEE ALSO:
There are four key reasons why attendance at the 3PL & Supply Chain Europe 2019 is so important.
Retailers: The event allows the opportunity to meet with partners, logistics providers and technology evangelists to keep up with the pace of customer's behaviours and allow real-time decisions to be made in order to balance profit margins.
Manufacturers and CPGs: The opportunity to meet with retailors and partners to understand how to support them in transportation and inventory optimisation to jointly pursue key supply chain requirements.
Logistics providers: The event enables the chance to learn from fellow industry professionals, partners and customers in order to enhance network design, innovate with sustainable transportation models to track and trace capabilities to differentiate from the competition.
Technology providers: It's important for businesses to get in front of future customers in order to understand and determine how best to find the most appropriate solution.
For more information on all topics for Procurement, Supply Chain & Logistics - please take a look at the latest edition of Supply Chain Digital magazine.