11 things about the National Champion of the European Business Awards 2016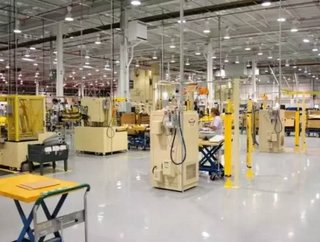 Global developers of label and marking productivity solutions NiceLabel can pop open the bubbly as the company got its very own label - National Champio...
Global developers of label and marking productivity solutions NiceLabel can pop open the bubbly as the company got its very own label - National Champion in the European Business Awards (EBA) 2016/17.
The EBA is an award that is designed to celebrate excellence and best practice in the European business community all with a goal of supporting the development of a stronger and more successful business community throughout Europe.
Here are 11 things you need to know about the awards, the win, and national champion NiceLabel:
NiceLabel was established in 1993 and is a leading developer of label and marking productivity software solutions help SME and large enterprises reduce complexity and mitigate risk while meeting compliance requirements and increasing productivity, quality and agility.
The company can boast that it is a Microsoft Gold Certified Partner, Oracle Gold Partner and SAP partner
A developer of Microsoft Windows drivers for thermal and direct marking printer technologies, NiceLabel software is shipped by the world's largest printer manufacturers and used by the majority of Fortune 500 companies.
The company has headquarters in the EU (Slovenia), as well as Germany, USA, Singapore and China.
More than one million companies use NiceLabel technologies, including IKEA, H&M, Boots and Macy's
The EBA is sponsored by RSM and supported by business leaders, academics and political representatives from across Europe
This year, over 33,000 businesses from 34 countries were involved
NiceLabel has been chosen to the group of 13 national champions after the first phase of judging by an independent panel. The Slovenia-based headquarter of a global NiceLabel group was evaluated on the core EBA values of innovation, ethics and success and will now go through to the second stage of the competition, when Awards' independent judges will award the best of this group, while the phase includes also a separate public vote on the European Business Awards website.
The EBA began in 2007 and in this year's award, participating companies represented a combined turnover of €1.2 trillion Euros and over 2.7 million employees.
CEO of NiceLabel Chris Walsh is, rightfully so, immensely proud of the award: "This achievement, along with several awards for fast growth and NiceLabel's membership in ELITE program, underlines NiceLabel's strong commitment to excellence, customer satisfaction innovation and continuous improvement",
The hard work isn't over though - "We will remain focused on our mission to enable our customers and partners to create and sustain substantial value through improved labelling and marking productivity, based on the principles of "do more, faster, with less."
Supply Chain Digital's September issue is now live. 
Follow @SupplyChainD on Twitter.
Supply Chain Digital is also on Facebook.