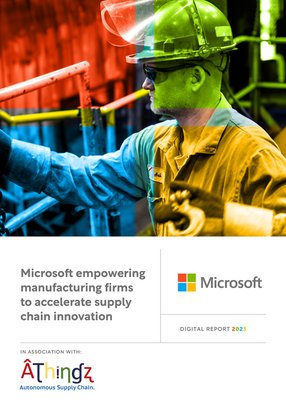 Microsoft driving manufacturing supply chain innovation
Yury Gomez – Microsoft's Process Industries lead – explains why the company's tech ecosystem is driving change
Helping to spearhead digital transformation programs across the process industry is no small feat, but Microsoft's industry executive Yury Gomez is the perfect fit for the job.
Gomez – Global Chief Commercial Leader for Process Industries – has a supply chain background, which means that not only is she battle-hardened, but she also has a real-world understanding of what works and what doesn't when it comes to manufacturing operations.
She has also been tempered by the seismic experience of COVID: "Supply chains have always existed. It's always been the job of demand planners, forecasters, financial planners, and supply chain leaders to make sure products are at hand, and to take care of inventory control, product delivery, and customer satisfaction. But then COVID came along and, overnight, none of this worked any more. That was challenging, and I was thrilled to be on my mission to help customers overcome that challenge."
Gomez began her Microsoft career as Global Executive Director for Pharmaceutical & Life Sciences Manufacturing and Supply Chain Digital Transformation, and had the opportunity to accelerate digital transformations during COVID-19 – a time, she says, "when customers looked to technology companies to help them overcome their supply chain challenges".
Now, she leads digital transformation for all process industries – including the chemicals industry, specialty chemicals, pulp and paper, steel, pharmaceuticals, and the consumer packaged goods space.
Gomez admits that, although most people know Microsoft as the company that created Windows and Xbox, for the past three years, "it has been doing a phenomenal job impacting industry digital transformation".
Cloud helping Microsoft pioneer transformation projects
"With the advance of cloud computing and technology, we've had the opportunity to impact how industries think about their digital transformation journey," she adds.
The industry solutions and partner sales organisation of Microsoft is organised by industries. "In manufacturing there are two main kinds of companies: Discrete and Process," explains Gomez. "For Discrete, you can think of aerospace, for example, but there is also process manufacturing, like chemical companies."
Her role is to "elevate" customer journeys by "helping them envision how digital transformation can help them accelerate efficiency, increase return on investment, and transform the way they work".
Gomez works with executives at C-Suite level to "better understand their business problems, how they are organised, and their operating models". She then shares with them what Microsoft is doing in the wider world for other industries and customers.
She says: "I then go deeper into how Microsoft – with our cloud computing technology, our business applications and infrastructure – can help them transform."
Crucially, she says, it is people who are always at the centre of my conversation with customers because "people are the lifeblood of how companies manufacture, operate and deliver products". This approach informs Microsoft about the broader culture at the client and the right journey and roadmap to help customers with a holistic approach to improve their operating processes and impact their workforce to work in new ways.
"We help transform everything – people, processes, data, and systems," she explains, "so that these converge into a new journey that will transform how companies can do more with less, and in a more advanced way."
Visibility is among the main supply chain challenges
So, what are the top supply chain challenges that her customers are facing today?
"The list is enormous," she says, "but one thing we find most often is that customers need visibility". This goes back to the effects of the pandemic. The main challenge is end-to-end visibility in the value chain ecosystem.
"So visibility to Multi-tier suppliers – not only tier one, but also tiers two and three. Also, visibility on customer data, how quickly inventory is turning over, and how the production systems are looking."
This need for visibility has, according to Gomez, been heightened not only by the pandemic but also the knowledge that "market dynamics can impact supply at any time".
"Take the Suez Canal blockage, or the Ukrainian war – the latter of which is causing a significant energy crisis impacting how companies operate and the manufacturing volumes they can sustain to maximise energy use."
Despite difficulties, Gomez feels that, although the world is slowly returning to pre-pandemic just-in-time inventory models, today's businesses want advanced digital tools to manage supply chain uncertainties.
Digital cloud-native technologies such as AI, analytics, blockchain, and IoT are helping customers build resilience and more visibility. Hence why end to end supply chain ecosystem visibility has become supremely important, she says "to improve production, planning, logistics, and cost efficiencies"
Another challenge is how organisations can secure their supply chain "all the way to customers", which she says makes logistics visibility and optimisation vitally important if companies are to achieve operational and financial goals.
Supply problems are in a constant state of flux
Gomez and her colleagues at Microsoft seek to bring order to a disordered world, but she concedes that the challenges shape-shift from month to month, and that technology also needs to change fast also to meet the needs of the evolving industry market.
"The pandemic is largely over but we're continuing to see labour shortages that are impacting manufacturing industries, and manufacturing is a big piece of enabling the supply chain," she says.
"People are also retiring younger, and there's a lack of skilled people who know and understand digital technologies. Businesses have to operate faster to have competitive advantage, so all this is a challenge that's added into the existing complexity."
Gomez also references the rampant inflation occurring around the globe: "This is putting a lot of pressure on companies to digitise even faster to reduce their operating costs.
"So, a customer that has already started on the digital transformation journey and is getting close to a higher maturity stage – and that has visibility around suppliers, customers, and manufacturing production – is suddenly hit by spiralling inflation. It can sometimes feel like it's difficult to keep up, especially if you are trying to do this on your own."
She adds: "Taxes are also rising, and debt is increasing, and companies need to pass this down to consumers or customers. But to what degree? How far can they go before customers seek out a competitor, whose prices are lower?"
These are the kind of fluctuating dynamics that Microsoft is helping businesses tackle, mainly through its cloud solutions.
AI- enabled cloud products mark out Microsoft as unique for industry digitalisation
Its ai-enabled cloud products mark out Microsoft as unique. They demonstrate the company's commitment to industry-specific standards and communities, such as the Open Manufacturing Platform, the OPC Foundation, and the Digital Twins Consortium.
Coupled with this is its innovative partner ecosystem, featuring composable and extensible solutions that seamlessly connect people, assets, workflows, and business processes.
"Our technology is giving businesses more intelligence and visibility than ever before, while making operations more adaptable," she says.
Data is, it seems, the key driving force – both in the need for such solutions and the way in which they operate, as Gomez says: "We realise that though companies have a lot of data, it's siloed so they can't make much sense out of it. So we give them the infrastructure and technology they need to unify this data, helping them gain advanced insight into their supply chain to make better decisions."
Referencing Microsoft's partner ecosystems, Gomez says the company "leverages partners to help industry", adding: "Every customer wants to prioritise certain aspects of their supply chain, and we have partners that play very well to all these various needs – whether it's end-to-end or for specific functions of the supply chain.
"We partner with ecosystem companies to bring the operational efficiency and agility that companies are looking for. Most importantly, we recognise customers' need to simplify the way they work with vendors while ensuring a secure platform that's flexible and extensible. We built Microsoft Supply Chain Center because we recognise this security and flexibility is very important."
Gomez describes Microsoft as "the most trusted, secure cloud provider that provides the infrastructure and connectivity to partner solutions", adding that the very nature of the platform is to recognise that "no one partner has everything a customer needs and so it provides a platform to enable an ecosystem of solutions".
Ecosystem helping Microsoft modernise supply chains
This ecosystem is helping Microsoft modernise supply chains, which by nature are complex, and involve many operational steps and activities, whether it's manufacturing, procurement or logistics.
"There are many partners we work with to address the various challenges in supply chain," says Gomez, "and we bring them together to light up the digital transformation of the supply chain."
She adds: "Partners are the lifeblood of how we execute transformation. They have deep knowledge of the industry and know what, exactly, is the right solution. And then we, Microsoft, bring our secure and intelligent infrastructure technology to enable our partner to deliver a solution that is secure and that leverages the best cloud-based digital capabilities and latest solutions to enable customers to become more agile and resilient."
Businesses, she says, have discovered that operational and supply chain resilience is the key to their competitive advantage; to help them build this resilience, "I encourage customers to work with us to advance their digital journey".
"The start point is always what they are doing today," says Gomez. "What's your current state? What are your top operational problems? What is your digital maturity? Then we bring them the digital solutions and roadmaps to help them orchestrate, so they can better plan and optimise to improve their supply chain visibility, execution and logistics models."
"Most importantly," she adds, "we deliver all of this in a secure manner, meaning customers can really embrace digital transformation."
This is where Gomez's supply chain experience stands her in good stead.
She says: "Before Microsoft, I was part of industry myself. I was a leader of supply chain, and so I understood that supply chain people often don't know how to get started on digital transformations.
"To build resilience, supply chain leaders have to understand how digital capabilities can enhance each step of the supply chain operational process. It's about working with partners and getting a dynamic going. I think that's how companies can start their journey toward building a more resilient supply chain."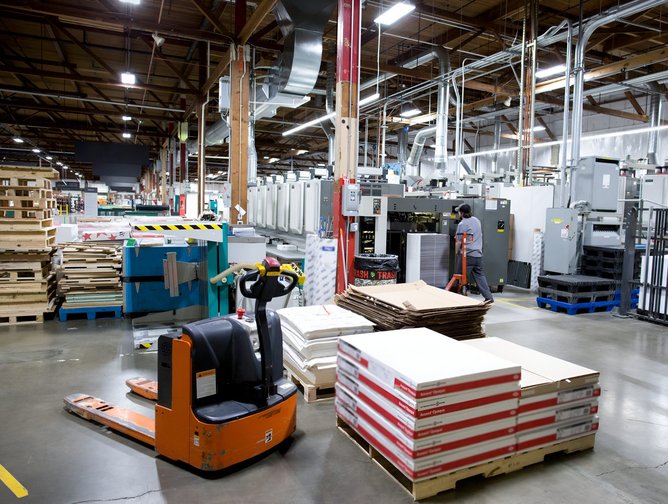 Microsoft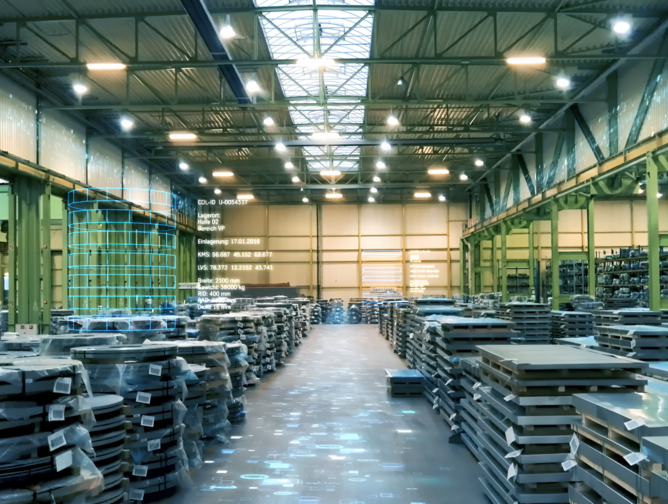 Microsoft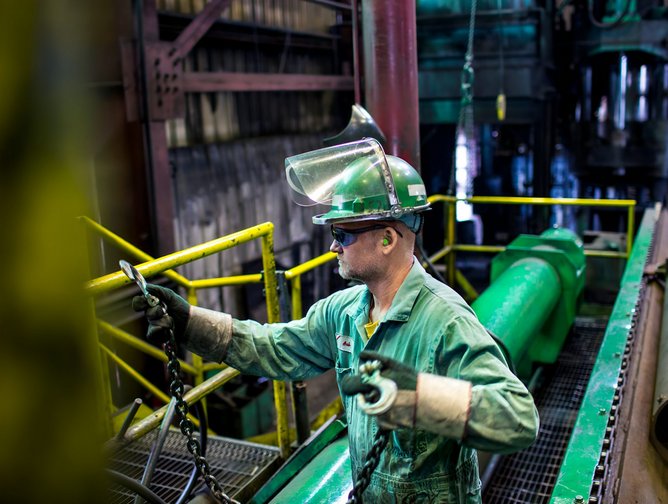 Microsoft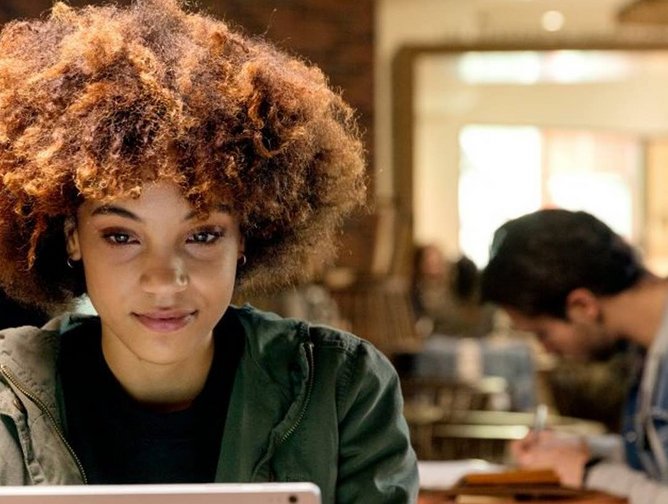 Microsoft