Kinaxis at heart of Microsoft Azure ecosystem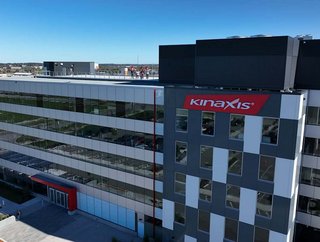 Kinaxis Office
How cloud-based supply chain management specialist Kinaxis is helping pharma navigate transformation, in partnership with Microsoft
Microsoft's Azure ecosystem is helping businesses modernise supply chains worldwide, and Kinaxis is at the heart of this important process.
Kinaxis provides cloud-based supply chain management (SCM) software called RapidResponse, built on prescriptive AI and automation. This provides organisations with supply visibility and resilience.
Supply chains are by nature complex, and involve many operational steps and activities – whether this is manufacturing, procurement or logistics.
Using RapidResponse, planners can create disruption scenarios – such as severe weather events, material shortages or major surges in demand – and use this to make informed decisions, with business outcomes, customer needs and sustainability in mind.
Kinaxis is based in Ottawa, Canada, but has offices in Tokyo, Chennai (India) and Rotterdam, and employees in 20 countries.
Giovanni Pizzoferrato is the company's CTO and as part of its Product team helps define the technology strategy of its customers globally.
"We are an amazing global team of engineers and experts," he says. We are grounded in a 'people matter' culture built over nearly 40 years."
It's a culture Kinaxis brings to its customers through Microsoft Azure, the cloud computing platform that facilitates access, management and development of applications and services through global data centres. Kinaxis is a Microsoft Independent Software Vendor partner, and co-sells RapidResponse through the Azure Marketplace, where businesses seek out Azure-optimised software solutions.
"We work closely with Microsoft's industry verticals teams, and interoperate with the MS Supply Chain Frameworks and Cloud Solutions," explains Pizzoferrato.
In terms of pharma supply chains, Kinaxis helps some of the world's leading pharma companies manage supply chain complexities that are unique to areas like biotechnology, cell and gene therapy, medical devices and over-the-counter medicines.
"The regulatory environment is very complex in pharma," says Pizzoferrato, "so our software uses embedded, attribute-based planning specifically for this challenge."
He adds that "expiry management" is another critical part of the pharma landscape. "Planners use RapidResponse to get a clear view of what's on-shelf, what's about to expire, what the demand patterns look like and what supply plans will meet consumers' future needs."
Pizzoferrato also says that, in bio-pharma, manufacturing products such as plasma is extremely complicated, and that organisations use the embedded optimisers in RapidResponse to help here.
This is why Microsoft partners with businesses like Kinaxis – to address the many challenges of the supply chain. Microsoft says its partners are the "lifeblood of how we execute transformation", because "our partners' deep knowledge of industry means they know exactly the right solution".
Kinaxis brings such solutions to businesses of all sizes, across a number of core industries, including automotive, consumer products, hi-tech, retail, industrial and pharma. Among them are Mars, Schneider Electric and Viant Medical.
Kinaxis is a publicly traded company that fulfils the important 'Rule of 40' test, used by investors to identify elite performance. The Rule is that if a company's revenue growth rate is added to its profit margin, the total should exceed 40%.
It also rates high on the sustainability front, with top marks from several ESG rating agencies, including a Triple A designation from American finance company, MSCI.
Find out more about Kinaxis RapidResponse HERE
Read the full Microsoft digital report HERE.