Supplier innovation shaping the future of procurement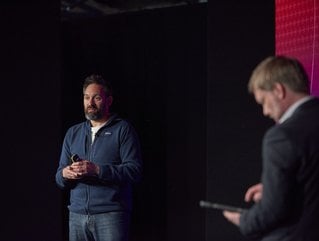 Mark Perera
Mere cost control can no longer be the sole focus for procurement, which now has to leverage supplier innovation to drive competitive advantage
McKinsey research shows that organisations that regularly innovate in partnership with suppliers are more likely to see the biggest earnings growth - sometimes up to 10% more.
Supply chain leaders, especially in procurement, already know this, because 88% of respondents to the survey – called Reimagining Procurement for the Next Normal – said they were already running joint-innovation initiatives with suppliers, or were planning to do so.
That report was published back in 2020, in the midst of a pandemic that was a catalyst for supplier innovation, as organisations sought to make procurement and supply chain more-strategic in nature. In the three years since, leveraging supplier innovation has become pivotal to achieving competitive advantage.
Here, we share insight on the subject of supplier innovation, from three people extremely well-placed to comment. All were speaking as members of panel on a virtual event held by Digital Procurement World.
Elvire Regnier Lussier (ERL) is a former CPO with the L'OCCITANE Group and is now a CPO consultant and coach.
Mark Perera, (MP) is Chairman & Founder of Visibl, a supplier relationship management platform.
Alexandra Tarmo, (AT) is the newly named VP of Procurement Center of Excellence with American consumer health company, Kenvue, having previously been Head of Partnerships & Social Procurement with Unilever.
How important is supplier collaboration?
MP: McKinsey's statistics show that 70% of innovation comes externally, and also that those companies with mature, deep supply collaboration can increase the speed of commercialising innovation by 40%. So if you add those two numbers together – leaning in on the suppliers for innovation and the ability to commercialise it – it's kind of a magic combination for organisations.
AT: At Unilever, during Covid, we were totally taken by the need for innovation. Our business totally changed. We were not really doing hand sanitiser before but in a short space of time we had sanitiser products available in every country, and this happened only because we had extremely high levels of collaboration. We had to learn how to do this in weeks – not months, as would be usual. We had to rethink processes internally and how we managed innovation, including how we onboarded many new suppliers.
How does digitalisation help supplier innovation?
MP: Innovation projects allow communications to flow in the right way across cross-functional teams. So digital helps break down the internal silos, but you're also trying to optimise the relationship management side, and not just with big suppliers, but startups as well.
It's important to engage with startups and understand their proof of concept (POC) and why they want to work with you, because that's their livelihood, and they've invested a huge amount in that. So you need to know how that POC works, and then scale that up in your organisation.
ERL: Digitalisation is changing the profile of procurement teams. You had many people in charge of transactions but fewer in charge of supply relationship, or strategy. This is changing, as automation is helping free-up time on the transactional side, leaving more scope for people on the strategic side – the collaboration side.
How important are partnerships to innovation?
AP: At Unilever, the partnership strategy was built around three pillars, one of which was innovation, but innovation that is responsible and transparent. And it's also about being agile, using data analytics, because that's how you continue to deliver value.
MP: Unilever is a great example of a company with purpose in how it works with its suppliers. Its commitments around stepping away from non-virgin plastics involves a huge amount of work with its suppliers, who are basically rebuilding its supply chain in order for it to do this.
It's all about procurement with purpose – it's about measuring the environmental, and economic impact.
In procurement, is it about getting the deal done, or innovation?
ERL: In the past, this is what happened, and it still happens. But we are all pushing hard to change this approach. There is a lot of room for procurement to improve, and to move towards what Mark calls 'procurement with purpose', what Alex was saying about transparency and trust. Unfortunately, buyers have been pushed to focus on price because this produces immediate savings, but long term this is not sustainable, and it destroys value – value in your supply chain and value on your own site.
MP: What we find is that organisations have to create a centre of excellence in terms of how they work with suppliers, and also startups. This can sit anywhere within the organisation; it doesn't have to sit in procurement.
What we're seeing in organisations with progressive procurement is they're automating the transactional side, to free-up resources around business strategy, such as how organisations partner with their supplier
This is always linked into the CTO, the CMO or other commercial leads, depending on whether it's on the growth, innovation or sustainability agenda. So procurement is very much the facilitator of the innovation process, but it is not the owner of innovation.
Should you procure products, or product ecosystems?
ERL: It's important a company has an overall strategic vision and that this is aligned with the approach of their procurement team. The team cannot by itself do anything.
Also, with regard to supplier programmes, the point of them is collaboration, because you need strategic buyers – you need an entrepreneur mindset. So this is the basis on which you should select suppliers to include in your programme, and digital is really going to help on this side.
MP: If you look in the pharma space, you've got new ecosystems around precision medicines [that look at the genetics, environment and lifestyle of a person in order to select treatment that could work best for them]. That's a whole new value chain, and that's what we're seeing around ecosystems.
So if you take Unilever's Home Care division, it has to create new value chains in the way it brings such products to market. So it's not just one product to one surface – it's the overall product line it's delivering, and it's all about optimising these value chains.
Companies are taking a more holistic approach now to ecosystems and value chains' they're not merely managing them. All of which is driven by consumer needs, the need for personalisation and the need for speed of delivery.
With innovation, what's in it for suppliers?
ET: It's like getting married; you have to want to do it. It's important when entering a partnership that you are clear about what your strategy is, and why you want to partner with someone.
Be clear on the objective, the KPI, and also be clear that sometimes we all need to adapt to a world that nobody can predict. It's important we are very open about this, and that we transform around this.
So although you might have long-term agreements with suppliers, it's good to aim for simplicity and flexibility. Life can get very complicated for suppliers, especially if they are a startup or a small company.