Supply Chain Risk Management
Strong supplier relations keep supply chains moving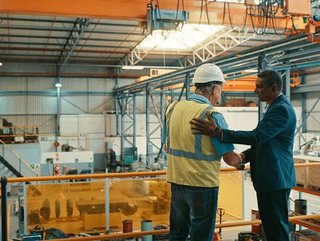 Strong supplier relations keep supply chains moving
It is hyper-connectivity with suppliers that brings resilience to supply chains, rather than super-lean, super fast operations
Strong supplier relations are forged by the management of frontline operations, contracts performance and risk. Put like this, It sounds simple, but in reality requires businesses to know their supply chain inside out.
In old money such knowledge might be called having an 'in-the-round' view of supply chain. Today, it's more likely to be dubbed 'hyper-visibility', a 360-degree view or end-to-end visibility.
The naming conventions might have changed, but the prerequisites for healthy supplier relations have not. The clue is in the title: it's all about relationships.
And like all relationships, it's a two-way street. Suppliers want to build strong relations because this is what gives them preferred supplier status. Organisations want the same thing, because such relationships help add value outside of supplier contracts, and when scaled-up these benefits bring resilience.
Richard Hogg is CEO of Vizibl, a collaboration and innovation platform, that helps both buyers and suppliers manage their relationship. Hogg says strong supplier engagement is a way to improve supply chain resilience and sustainability.
"When a business is looking to improve its performance, suppliers are often overlooked compared to other key stakeholders like shareholders and customers," he says. "This view is not only misjudged, but it's also a wasted opportunity."
He says supplier engagement can cover a broad set of actions, activities and tactics to deepen relations, but feels the best results come from "higher-intensity tactics", which include supplier collaboration and innovation.
Knowing where to start can often be the most difficult thing, says Hogg.
One logical place he says is for businesses to not only have clear strategic aims as a business but to share these with suppliers.
"These should include the metrics you need to meet in order to be a success, and how your procurement strategy and tactics fit into that broader goal," he advises.
He adds: "Strategy sharing should address short-, medium-, and long- term plans, and include a sense of the pains your business is responding to."
This he says gives suppliers an idea of how they can strengthen their relationship with an organisation based on its priorities, meaning they are better able to meet and understand its needs.
"This should also be reciprocal," he advises. "Suppliers should be invited to share strategic plans for their own businesses, as this facilitates joint opportunities for mutual growth and development early on in the relationship."
Data collection is another crucial aspect of strong supplier relations, Hogg says.
"This allows you to identify areas for improvement or opportunities for growth, in addition to laying the groundwork to prove the value of other engagement tactics."
He says this data should include indicators of performance, risk, and opportunity, across areas such as spending, quality, sustainability, resilience and innovation.
"How you collect these will vary," he says. "When it comes to spending, quality, and operational performance it's likely to be a case of enriching the data you already have on a given supplier."
By contrast, he says for sustainability, the data-gathering process is likely to be more involved.
"Turning to disclosure platforms is a great way to ease this friction," says Hogg.
By way of example, Hogg says businesses can ask suppliers to disclose to CDP, the not-for-profit body that runs the global disclosure system for investors, companies, cities, states and regions to manage their environmental performance.
But what if there is a mismatch between an organisation's strategies and those of a supplier?
"It's important to remember that some targets can undermine your relationship with suppliers if they do not yet have the capacity or knowledge within their business to understand or meet them," warns Hogg. "Begin with manageable, leading indicator targets. Regardless of your use case, it's important for suppliers to feel reassured they'll receive support to achieve them."
In short, Hogg says it's best to "aim high but start small", with a view to scaling successes.
Another expert in the field of supplier relationships is Andreas Baader, who is SVP Supply Chain Serviceline, Germany, with US professional services firm, Genpact.
Baader feels that some organisations can become too focused on supply chain performance levels, and that such a 'need for speed' approach can be to the detriment of supplier relations.
"Lightning-fast speeds should not be the ultimate measure of a successful supply chain," he says. "Rather, the target should be hyper-connectivity with suppliers, and the inherent resilience that comes with this."
Baader adds: "While the global supply chain continues to struggle with new demand patterns, looming recession, and geopolitical tensions, there still lies a sense of urgency to bolster production and return to the status quo, which in some minds, equals speed.
To counter this, Baader says businesses must begin to accept that "the supply chain does not need to be lightning fast to succeed".
He adds; "Companies should instead focus on creating a hyper-connected supply chain that through successful supplier relationships, planning, and data, tech and AI reduces their supply chain footprint and builds onto existing capabilities – essentially concentrating on reliability and resilience."
Supply chains should allow sales to match customer demand and constraint supply, Badder points out, adding: "To do this organisations can embed agility into all aspects of the supply chain using digital enablers such as IoT, data analytics, and advanced control towers."
These tools, he says, "will improve insights and help streamline processes, from sourcing to demand".
He adds: "Speed will come for free through reliability, and the use of technology, data, and AI will create sustainable, nimble, and hyper-connected supply chains that are prepared to serve the next generation of consumers."