Oracle Cloud SCM: Supply Chain Sustainability & Net Zero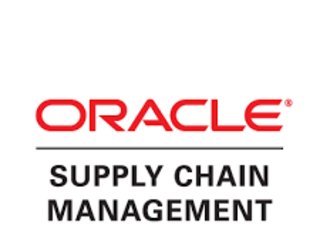 Oracle Cloud SCM: Supply Chain Sustainability & Net Zero
Oracle Cloud SCM is helping global clients like Unilever and Tetra Pak with sustainable strategies in their supply chains as they strive got net zero.
Technology is the 'great enabler' when it comes to solutions to help businesses on their journey to net-zero carbon emissions – with supply chain being the one area of sustainability that organisations most want to make progress on.
There are countless technology companies helping the worlds of industry and commerce decarbonise, and one of the major players is Oracle.
Jon Chorley is CSO & Group VP of Supply Chain Management Strategy at Oracle. Chorley says he and his colleagues "celebrate all the initiatives our customers have driven using Oracle technology, and other technologies, to further sustainability".
He adds: "We have customers in the food packaging industry and their goal is to decarbonise the entire supply chain in the industrial manufacturing sector."
One such customer is Tetra Pak, the processing and packaging multinational whose 25,000 employees provide food and beverage products to people in 160 countries.
Tetra Pak's goal is to become carbon neutral by 2030. Not only does this mean it has to make its operations and products more sustainable, but it also has to optimise its vast global logistics operations.
Previously, the company relied on multiple transportation management systems and manual processes to manage logistics and supply chain functions, but lacked the visibility it needed to optimise operations. So Tetra Pak sought to consolidate its transportation management systems under a single provider for greater efficiency, to gain real-time predictive shipment visibility, and also to coordinate efforts on a global scale.
Ewonne Lennartsson is Global Strategic Planning & Supply Chain Director with Tetra Pak, and she says of the company's net zero bid that "sustainability has been a big part of our journey from the beginning".
She adds: "We are founded on the promise to protect food, people and the planet and our founder said a package should save more than it costs, which is a principle we try to live by."
Lennartsson says the company is also guided by UN sustainable development goals, which is driving the company's bid to ensure its value chain is carbon neutral by 2050: "To this end, we realised we needed to evolve as a supply chain, so we looked at different platforms and we chose to go with Oracle Transportation Management."
She adds: "We wanted to say in logistics, specifically, what can we do to support sustainability? Of course, we could always reduce the number of transports, but what if we needed those transports? The question then is how do we transport products in the smartest way?"
This, she says, is where Oracle came in.
"Now, we can now see what is ahead of us," she says. "Before, it was difficult to imagine what we could do but now, because of the technology we have, we can see far more.
"Oracle Transportation Management Cloud was the best fit for our needs, not only today but also for the needs we expect to have in the future. We have an overview of our spend, our environmental impact, loads, carrier management, and even how we interact with our logistics providers."
Lennartsson adds that working together with companies like Oracle to find sustainable solutions "makes perfect sense because the planet belongs to all of us".
Chorley also cites Unilever as another example of a multinational business-to-consumer company that has helped Oracle to become more sustainable: "We've worked with them very closely on transportation, where we have significantly reduced their CO2 emissions from the transportation of their products."
Unilever is one of the world's leading suppliers of food, home, and personal care products, reaching 2 billion consumers a day, with sales in 190 countries. Its brands include Dove, Lynx, Ben & Jerry's, Magnum, Hellmann's, Knorr, Lux, and Surf.
Driving Unilever's sustainability initiatives is its Sustainable Living Plan, a blueprint for growing its business while decreasing its environmental footprint. To help it deliver on these goals, Unilever needed to find new ways to drive customer service but reduce logistics costs, while maintaining a high level of reliability and scalability for its transportation management system.
Unilever chose Oracle Transportation Management's automated transport planning solution to give it insight into its transport and logistics planning and decision-making.
"It's a globally recognised solution that has the flexible functionality needed to support a global enterprise," says Wendy Herrick, Head of Customer Excellence, US Supply Chain for Unilever.
She adds: "Unilever is committed to growing our businesses sustainably. Working with Oracle Transportation Management, we are contributing to a more sustainable supply chain through streamlining shipping, improving communication with providers, and helping reduce CO2 emissions."
The company integrated the solution with several other business-critical applications, including its warehouse management system, enterprise resource planning applications, electronic data interchange, and transportation rate system, as well as interfacing with carriers and third-party logistics providers.
The result was that Unilever improved its CO2 efficiency in North America by improving its visibility of transport lanes. This allowed it to combine loads, thus reducing waste, fuel consumption, CO2 emissions, local pollutants, and traffic.
It also used Oracle Transportation Management Cloud's advanced logistics planning functions to support just-in-time delivery, which reduced the number of trucks required. An Oracle customer in a similar sector is LiDestri Food and Drink.
Based in New York State, LiDestri is a family-owned company with plants across the US that supply sauces, beverages, and spirits to major consumer brands, including Newman's Own, Francesco Rinaldi, and Wegmans supermarkets.
With thousands of different products rolling off 24 production lines, LiDestri needs a welter of ingredients for its products, which requires close collaboration with food growers.
After decades of using Excel sheets and guesswork to forecast demand – which usually begins 12 to 18 months before it ships a product – the company realised it needed a clearer view of its supply chain.
LiDestri turned to Oracle to help it save money and valuable resources by lowering inventory levels.
"With Oracle Cloud Demand Management we've been able to reduce inventory through increased visibility and better forecast accuracy," said John Matrachisia, who, at the time of the project, was LiDestri CIO.
Chorley says of Oracle's work with LiDestri: "Reducing inventory and waste in the food industry is obviously critical and we've worked with LiDestri around their planning processes to achieve very significant goals in that area."
What is Supply Chain Sustainability?
Supply chain sustainability refers to the practice of integrating environmentally and socially responsible principles into the management of a company's supply chain. It involves considering the environmental, social, and economic impacts of a product or service throughout its entire life cycle, from raw material sourcing to manufacturing, distribution, use, and disposal.
There are several key aspects of supply chain sustainability:
Environmental Impact: This focuses on reducing the ecological footprint of the supply chain by minimizing resource consumption, promoting energy efficiency, reducing greenhouse gas emissions, managing waste, and ensuring responsible water usage.

Social Responsibility: This aspect emphasizes fair labor practices, human rights, and ethical working conditions within the supply chain. It involves ensuring the well-being and safety of workers, promoting diversity and inclusion, and adhering to international labor standards.

Ethical Sourcing: Companies strive to ensure that the raw materials and components used in their supply chain are sourced ethically. This includes avoiding the use of conflict minerals, supporting fair trade practices, and combating forced labor or child labor.

Collaboration and Transparency: Supply chain sustainability requires collaboration and transparency among all stakeholders. This includes sharing information about sustainability practices, working together to identify and address potential risks, and encouraging responsible practices throughout the supply chain.
Benefits of supply chain sustainability include:
Risk Mitigation: By addressing environmental and social risks within the supply chain, companies can reduce their exposure to regulatory, reputational, and operational risks. It helps protect against disruptions in the supply chain and strengthens business continuity.

Cost Savings: Implementing sustainable practices can lead to cost savings through improved resource efficiency, reduced waste, and optimized processes. It can also result in long-term savings through energy conservation and lower operational expenses.

Enhanced Reputation: Embracing sustainability in the supply chain can enhance a company's reputation among consumers, investors, and other stakeholders. It demonstrates a commitment to responsible business practices and can attract environmentally and socially conscious customers.

Innovation and Differentiation: Supply chain sustainability can drive innovation by encouraging the development of new products, materials, and processes that are more environmentally friendly and socially responsible. It can also help differentiate a company from its competitors in a crowded marketplace.
To promote supply chain sustainability, companies can adopt various strategies such as conducting regular audits and assessments, setting sustainability goals and targets, collaborating with suppliers and partners, implementing certification programs, and engaging in sustainability reporting and transparency initiatives.