Leidos: Leading global defence strategies through technology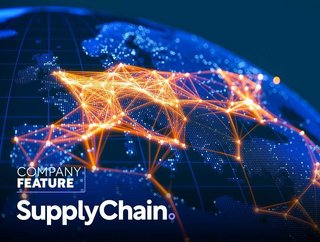 Simon Fovargue, CBE, Chief Executive for Leidos UK and Europe, discusses technology trends
Following a 19-year career in the armed forces and a further 16 years of experience in enterprise IT, Simon Fovargue, CBE, is now the Chief Executive for Leidos UK and Europe - a global Fortune 500 company employing 44,000 people across 137 countries and operating in all seven continents.
Fovargue's role involves overseeing large digital transformation contracts for a range of customers in sectors such as Defence, National Security and Government, to name a few.
Speaking about the organisation's core purpose, Fovargue explains, "Leidos makes the world safer, healthier, and more efficient through technology, engineering, and science. In the UK, Leidos specialises in developing and supporting large-scale and innovative technology transformation programmes that are designed to deliver business improvement and efficiency. Our ability to deliver digital solutions for the public sector is unmatched from secure cloud migration, business process optimisation and business intelligence capabilities."
Technologies to address tomorrow's challenges
As a strategic supplier to the UK Government, Leidos has an important role in diverse customer deliverables and projects. Over the past year, it has played an active role in the Platinum Jubilee celebrations and, more recently, in the logistics operations surrounding Her Late Majesty Queen Elizabeth II's funeral.
Leidos also supported the Ministry Of Defence (MOD) in the UK's battle against Covid-19 by assisting with the receipt, integration, storage and distribution of life-saving ventilators, PPE and vaccines at the height of the pandemic.
The company delivers a broad spectrum of services and prioritises agility and customer experience. Fovargue says, "Leidos favours creating a new solution, using modern technologies. And typically, we would like to establish a new way of working, of delivering a better customer experience and more efficient service."
Part of this drive to streamline services has involved collaborating with a vast network of partners. In 2015, Leidos was awarded the Logistics Services Transformation contract from MOD. The 13-year, £6.7bn contract is transforming the UK's Defence supply chain and Leidos and its sub-contractors service the needs of nearly 200,000 active regular and reserve personnel in 600 locations around the globe.
"The UK Armed Forces can now leverage best-in-class technology solutions that rival those deployed by leading companies in the private sector. The MOD don't think of us as a logistics company; they think of us as a technology integration company," Fovargue explains.
A future in technology and diversity
With such a broad spectrum of skill sets required for customers' projects, Leidos is focused on nurturing its talent, providing meaningful work to people that is challenging, personally rewarding, and allows employees to develop as individuals, says Fovargue.
The next few years will also see Leidos leveraging the power of Small and Medium Enterprises to complement its internal skills and resources. He adds, "We have partnership schemes to ensure we tap into growing companies. We want to integrate technologies to enable better outcomes for our Customers."
Read the full DE&S digital report HERE.