Kimball Electronics is prepared for the new normal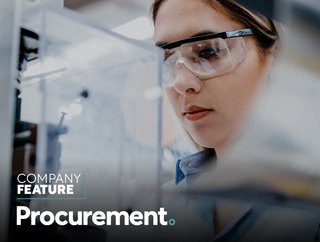 Kimball Electronics used the pandemic to bring its global facilities closer together to build life-saving equipment around the world for the new normal.
The electronics manufacturing company, Kimball, is ready to expand across auto initiatives, despite the global supply chain crisis. Steve Korn, the President of Global EMS Operations, is ready to go.

"I'm responsible for all the manufacturing of those facilities, as well as our global supply chain and an IT team, as well as a finance team that supports those operations." There are a lot of people reporting to Korn and he knows each of them is a vital employee. "Our people are really critical to us and that's what separates us from our competitors," says Korn.

"We spend a lot at a time making sure that we have the best work environment we can have. Our guiding principles focus on our customers, our people, the environment - and that's a really key part of us. We think that's what makes Kimball a little bit more special: how our people work and what they do for our customers and what we do to try to make sure they have the right tools and processes to be successful."
Manufacturing highly-reliable products at Kimball Electronics

Kimball Electronics manufactures electronics for products across several markets, including automotive, industrial, medical, and public safety.

"It's really exciting working across those different industries," says Korn. "You get to learn a lot about the industries and then you get to see a lot of commonality. The number one thing for us is in each one of those industries, we have to have very reliable products. They're high quality. They have to work every time. If you're going to a hospital and you have an AED device or a monitoring device or a ventilator, the last thing you want is for it not to work. It could impact somebody."

"In our industrial space, we do a lot in the HVAC space, water pumps for heating and cooling of homes. It's so critical that those products work all the time. So those markets really are focused on high reliability products and that's what we focus on as a company to support those markets.

"Everything we do, it's impacting somebody's life. So it's really exciting for our people when you're talking about working on a medical product that could save somebody's life or a vehicle product that is safer for somebody to drive. It really makes it a difference for us and what we do as a company."

Building medical equipment with a focus on critical, life-saving needs
As Kimball Electronics manufactures for the medical and public safety markets, the company has adapted over the pandemic.
"I think a couple things changed us, such as supporting our medical customers," says Korn. "We did a lot of work for Phillips in building ventilators and building BIPAP equipment, it really helped us focus more into the medical space and public safety.
"We also did a great job of carrying out virtual tours of all of our facilities. So all of our plants could go online and see what the other plants were doing across the globe. It was really neat to see the interaction and the sharing of the best practices during the pandemic."
Over the pandemic, Korn has had the time to develop professional skills.
"I have continued to improve on my communication skills - for how to develop communicating virtually and in writing." Virtually or office-based, Kimball is ready for the new normal.
Read the full Philips' digital report HERE.