Supply Chain Risk Management
Intelligent Video and AI Services key in logistics success
By Derek Gant & Staffan Persson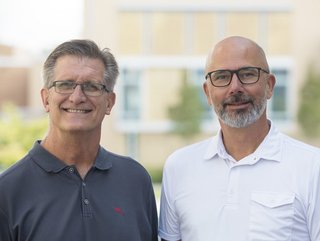 Derek Gant and Staffan Persson, SiB Solutions (Credit Per Damsby)
Intelligent video and AI services are key to improved quality, happier customers, and ultimately higher margins in logistics-intensive companies
When goods are reported lost, damaged or incorrectly delivered it creates irritation, reflects on customer service, and incurs cost. However, many warehouse operations rely on guesswork regarding such instances. That makes them susceptible to the supply chain blame game where it's difficult to refute claims. The result is loss of earnings – and reputation.
Video gives immediate answers to issues
Searchable video makes it easy to search for goods and immediately get an answer to what happened in any situation. Logistics and other authorized professionals can quickly go back in time and see every event, from inbound, throughout the picking and packing process, to dispatch, giving excellent fraud protection.
Lack of visual insights and visual proof hinder continuous improvements as the wanted KPIs and statistical measurements are difficult to quantify. Companies see this by using Intelligent Video and AI Services. In one instance, as an example, these insights showed that 40% of picking errors were not actually picking errors.
Simply put, visual insights help to quickly resolve disputes by verifying claims and giving proof of exactly what was received, picked, packed and dispatched. The positive financial implications are obvious.
Fact-based quality improvement
Intelligent Video and AI Services instantly show the strengths and weaknesses in logistics processes. By continuously learning about business processes and automatically sharing this information with cameras, searchable video details what happened, when it happened and why it happened – all in real time. That includes guiding operators and processes away from error in real time, powered by artificial intelligence and similar technologies.
Armed with this information, logistics professionals can take appropriate actions to streamline flows and enable fact-based quality improvement.
Intelligent Video and AI Services quickly uncover issues in master data. Seeing exactly what happens makes it easy to spot problems with measurements, poor processes or other types of corrupt product data.
Empower customer service, enhance brand value
Video material together with data offers superior visual evidence of goods handling, meaning Customer Service Agents can give instant, crisp, relevant responses to customers' questions or claims. In the case of contractual Service Level Agreements, visual insights save all stakeholders significant time and money, offering a visual receipt or proof of work performed. This builds trust, increases reputations and enhances brands.
Flawless logistics is smart for business, operations, and reputation
Intelligent Video and AI Services is the natural step to flawless logistics. It directly impacts finances, KPIs and customer satisfaction, leading to:
• Retrospective analysis for swift claim validation
• Real-time error elimination
• Fact-based improvement
• Increased customer satisfaction
When it comes to logistics management, seeing is definitely believing.
About the authors:
Derek Gant is the VP of Sales and Business Development for SiB Solutions in the USA. A long-time entrepreneur with a strong focus on customer success and solving critical business problems in the areas of service, software, and logistics.
Staffan Persson, Co-founder and Global Presales Director at SiB Solutions. Former logistics manager for an international shipping company and 20+ years as a WMS consultant with extensive knowledge and passion for digitalization and business improvement.
About SiB Solutions
SiB Solutions provides Intelligent Video and AI Services that give logistics-intensive companies superior visibility and insights into what happens during goods handling, including protection from fraud related to inbound logistics and returns. The result is flawless logistics, leading to improved efficiency, greater customer satisfaction, superior financial performance, and more sustainable goods flows.
The company originates from Lund, Sweden with a presence in the Nordics, Benelux, UK and the USA. The company has a global reach through an extensive network of qualified partners. SiB stands for Seeing is Believing – because visual evidence is irrefutable proof about what happens in goods handling.