How can technology be used to cut sea freight costs?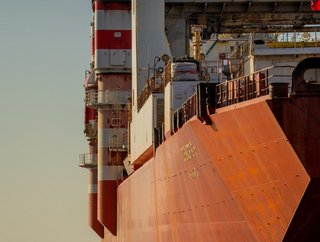 Saving on sea freight with technology
With so many technological advances and solutions on the market, what are the smartest ways to make sea freight savings?
Research by logistics company MTM Logix suggests that steps like route optimisation can make fuel savings by as much as 20%. That benefit can be realised through using algorithms based on traffic, weather, and other variables. As well as those factors, real-time tracking and predictive analytics can avoid delays and ensure efficient inventory management.
"The key disruptive technologies in freight and logistics include artificial intelligence (AI), internet of things (IoT), blockchain, autonomous vehicles, drones and robotic process automation (RPA). Using these tools can save significant time and costs. For example, route optimization can reduce fuel costs by up to 20%, while RPA can reduce operating costs by automating repetitive tasks. Predictive analytics, meanwhile, can reduce inventory costs by up to 30%," says Mario Veraldo, CEO of MTM Logix.
The use of these technologies can give supply chain organisations a competitive advantage, if the data can be put into practice properly and efficiently.
How technology can find efficiencies
By creating enhanced visibility in global trade and reducing the inventory-to-sales ratio, technology can also significantly contribute to reducing gas emissions and optimising resource utilisation. Advanced forecasting tools can minimise overstocking, decreasing storage energy costs and also the waste from unused products. In addition, implementing AI-driven route optimization technology can reduce fuel consumption by up to 20%, driving a drop in greenhouse gas emissions.
"As a result, technology contributes to more efficient supply chains and promotes sustainable practices," says Veraldo.
Clean fuel in sea freight
It comes as the International Maritime Organisation demands sea freight industry runs on clean energy by 2050.
Sea shipping's bid to implement its programme of carbon-cutting measures will be pivotal to the global bid to be net zero by 2050.
The shipping sector powers the global economy, being involved in an estimated 90% of all trade. Estimates from the International Chamber of Shipping indicate that around 11bn tons of goods are transported by ships each year – from raw materials to finished products.
Global sea shipping also accounts for roughly 3% of total global carbon emissions. These emissions, if unchecked, could rise by as much as half again by 2050.
Because ships have a 20- to 25-year operating life, it means that zero-emission programs must be implemented at pace over the next decade. With the clock ticking, there are many challenges ahead.
Alex Hersham is CEO of Zencargo, a digital freight forwarder and logistics provider.
Asked what the IMO regulations mean for carriers and supply chain executives in the immediate future, Hersham says carriers "will keep a close eye on what ships are compliant", and that they will also "analyse which older ships can be scrapped if there is no ROI in making them compliant".
For older vessels, he says, the choice will be to switch to cleaner and more expensive biofuels "or to simply slow down", to cut down on fuel consumption.
"With new capacity entering the market, many carriers might choose to retire older vessels rather than maintain inefficient operations," says Hersham.
He also points out that the IMO is not forcing vessels to comply until 2024, and that it will not prevent non-compliant vessels from sailing until 2025.
"This means any scrapping or idling of ships for the next two years is at the carriers' discretion," he says.
Read more on sea freight and why logistics operations should use it , and a timeline of sea shipping from containers to supertankers .


*************************************************
For more insights into Procurement & Supply Chain - check out the latest edition of Procurement Magazine and be sure to follow us on LinkedIn & Twitter
Other magazines that may be of interest - Supply Chain Magazine | Sustainability Magazine
Please also check out our upcoming event - Procurement & Supply Chain LIVE in London at the BDC on Sept 26/27th 2023
*********************************************
BizClik is a global provider of B2B digital media platforms that cover 'Executive Communities' for CEOs, CFOs, CMOs, Sustainability Leaders, Procurement & Supply Chain Leaders, Technology & AI Leaders, Cyber Leaders, FinTech & InsurTech Leaders as well as covering industries such as Manufacturing, Mining, Energy, EV, Construction, Healthcare + Food & Drink.
BizClik, based in London, Dubai & New York offers services such as Content Creation, Advertising & Sponsorship Solutions, Webinars & Events.