Top 10 supply_chain_digital
Top ten shipping companies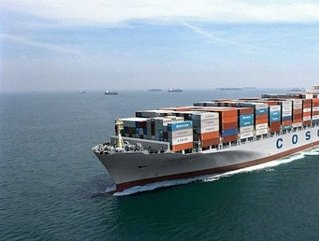 Mediterranean Shipping Company (MSC) Swiss company MSC operates 474 vessels and has a capacity of 2,326,849
Mediterranean Shipping Company (MSC)
Swiss company MSC operates 474 vessels and has a capacity of 2,326,849 twenty-foot equivalent units. 
It employs a total of 30,000 people and prides itself upon growing organically, with no mergers or acquisitions. 
The Geneva-based Swiss company operates in all major ports of the world, but its most important port is Antwerp in Belgium.
CMA CGM
A French company employing 18,000 and with 2012 revenue of €15.9 billion, it has a history of mergers, government involvement and finally privatisation. To date, it has acquired 16 subsidiaries including Australian National Lines.
It offers shipping lines dedicated to certain markets, eco-friendly bamboo-floor containers and information technology tools like the eco-calculator. 
Evergreen Line
Taiwanese company Evergreen employs roughly 4,000 people and had 2012 revenue of US $4.5 billion, specializing in shipping routes from East Asia to the Americas and Europe
It is the unified common trade name for the four shipping companies of the Evergreen Group, Evergreen Marine Corp (Taiwan) Ltd, Italia Marittima S.p.A, Evergreen Marine (UK) Ltd and Evergreen Marine (Hong Kong) Ltd.
Hapag-Lloyd
The German company operates more than 150 modern ships, with five million TEU transported in a year and around 7,000 motivated staff at more than 330 locations in 114 countries. All of this is networked through an IT system that is the industry leader.
COSCO
China Ocean Shipping (Group) Company is owned by the Government of the People's Republic of China , and is the country's largest shipping company.
The company's website claims that COSCO owns more than 1,000 companies and branches in over 50 countries and regions and hires 130,000 employees in total.
Hanjin Shipping
The South Korean company employs 6,000 people in 60 different countries and 230 branch offices. It claims to be constantly pursuing change and innovation, with its efforts to provide advanced services demonstrated in its eco-friendly, state-of-the-art vessels, logistics IT system and automated terminals. 
APL (American President Lines)
APL, with more than 160 years experience, is a wholly owned subsidiary of Singapore-based Neptune Orient Lines. It  operates marine terminals at ten strategic points around the world, Dutch Harbor in Alaska US, Oakland US, San Pedro US, Seattle US, Kaohsiung in Taiwan, Kobe in Japan, Yokohama Japan, Ho Chi Minh City in Vietnam, Laem Chabang in Thailand and Qingdao in China.
China Shipping Container Lines (CSCL)
Supposedly free from governmental control, this company has grown rapidly in recent years. Most recently it, along with United Arab Shipping Company, ordered five of the largest container ships in the world – even bigger than the much publicized Maersk Triple E Class – from Hyundai Heavy Industries. Its current fleet comprised more than 150 vessels with a total operating capacity of 600,000 TEU (twenty-foot equivalent unit, based on the volume of 20-foot-long intermodal containers).
United Arab Shipping Company (UASC)
A US$2 billion new-build contract for some of the largest and environmentally friendly vessels in the world was recently signed between the United Arab Shipping Company  and Hyundai Heavy Industries .
The order is worth more than US$ 2 billion including all options and features vessels that will be amongst the largest, most technologically advanced and most environmentally friendly container vessels ever built.
Maersk
To give it its full title, A.P Moller-Maersk Group, is a Danish business conglomerate that employs 121,000 people, and generated US $59 billion in revenue in 2012.
Maersk Group has four core businesses, Maersk Line, APM Terminals, Maersk Oil and Maersk Drilling.
The company states that is business success is "built on a number of strengths: our size and global reach, our financial strength, our talented employees, our time-honoured values, our approach to sustainability and our drive to innovate."
"Container shipping and related activities" is the largest business area for Maersk and provides roughly  half of the group's revenue. The brand names Safmarine and Damco are subsidiaries of the Danish company.
It also recently launched a computer game called Quest for Oil, the first game of its kind which gives the chance to experience the challenging world of being on a drilling rig with its 53,000 tonnes of steel rammed into the bottom of the ocean.