Top 10 supply_chain_digital
Top ten global supply chain leaders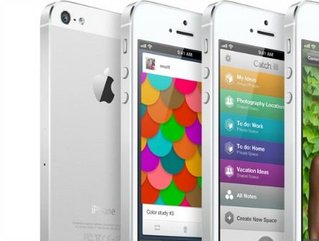 This month's Top Ten looks at some of the most sophisticated supply chains in the world, rated not only according to their financial weight b...
This month's Top Ten looks at some of the most sophisticated supply chains in the world, rated not only according to their financial weight but also by opinion to achieve a total composite score.
The ratings, complied by supply chain experts Gartner are raked according to peer opinions and Gartner Expert opinions in addition to the year's return on assets (ROA) and the three-year weighted revenue growth.
10. Unilever
Unilever has climbed to number ten from 15th place in the 2011 list, following the establishment of a virtual manufacturing network that can support fluctuations in local demand and tap in to global capacity as needed through flexible manufacturing.
The global consumer products leaders invested in an ambitious sustainability programme this year, which has seen it move 36 percent of its supply chain to sustainable methods.
9. Wal-Mart stores
Wal-Mart stores has fallen from number seven in the 2011 list to nine in 2012, yet remains a mainstay in the Gartner Supply Chain Top 25 ranking, where it has featured since the list was first published in 2004. According to Gartner, Wal-Mart is known for its' 'ability to redefine the playing field' when it comes to procurement leverage, green product investment and supply chain practices.
8. Cisco Systems
Having fallen two places from number six in 2011, high-tech company Cisco Systems comes in at number eight in 2012. The company is well known for running a broad and interconnected value chain, and has a robust set of risk management systems, policies and procedures which allowed it to recover quickly from the 2011 Japan crisis.
 7. Intel
After re-entering the list in 2009, Intel has been on a steady climb, having transformed itself from a component manufacturer to a demand-driven value network offering total customer solutions. The chip manufacturer has significantly improved its supply chain agility and resiliency by reducing its overall supply chain cycle by around 40 percent in the past few years.
6. The Coca-Cola Company
Boasting  a plant within a mile of every worldwide customer, The Coca-Cola Company is the master of last mile-distribution and ranks highly with peer voters, raking in the top 10 list of voters in every region. Gartner particularly highlighted the company's 'innovative beverage delivery system', Freestyle, which offers restaurant customers mass beverage customisation.
5. P&G
Falling two places from number three last year is P&G, a perennial winner in the Supply Chain Top 25. Gartner highlights the company's ability to optimize decisions across the supply network, which allows it to orchestrate demand and connect the supply chain to the shelf.
4. Dell
Dropping from number two in 2011, Dell's signature supply chain capability has evolved from fast, configure-to-order capability to segmenting fit-for-purpose supply chains to the needs of its diverse customers. The computing OEM has evolved into a solutions company, in addition significantly improving its physical supply chain performance during the past few years.
3. McDonald's
McDonalds gained five spots to reach number three for 2012, following strong financials and peer opinion votes, in the light of the successful launch and expansion of its McCafe product line. During 2012, the company managed the additional complexity  from new product lines in addition to maintaining leadership in traditional food categories.
2. Amazon
A newcomer to the Gartner rankings in 2010, Amazon has moved steadily up the list over the past few years, jumping three spots to No.2 for 2012. Following  a three-year weighted revenue growth of 38 percent, the online retailer leads by offering services where the profit potential is uncertain, which requires robust demand management and supply delivery capabilities.
 1.Apple
Maintaining its number one slot is technology design company Apple, which received the highest voting scores due to 'a combination of operational and innovation excellence', following a focus on the consumer experience and working back through the design of its supply network, and mastery in orchestrating its end-to-end value network. Apple is a master at orchestrating its end-to-end value network to deliver total solutions to its customers through tightly integrated design of hardware components, firmware, a proprietary operating system and an ecosystem of applications that run on top of that platform.