Top 10 supply_chain_digital
Top 10 tips to achieve a lean supply chain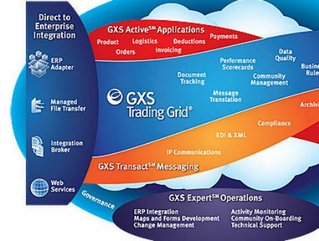 Denise Oakley, international marketing director, GXS Achieving a lean supply chain i...
Denise Oakley, international marketing director, GXS
Achieving a lean supply chain is about eliminating co-ordination waste, not just stock, from every possible area within your supply chain operation. While lean is commonly known in the manufacturing sector, a lean supply chain approach brings benefits to any company's supply chain operation, increasing efficiency and reducing cost, which ultimately results in an all-important competitive edge.
By taking just some of the steps below, you will cut wasteful, non-value-added activities from your extended supply chain and reap the benefits of a more efficient, streamlined operation.
10) Reduce inventory
The larger the inventory, the more time and effort it takes to maintain. Bloated inventories result in disorganised and chaotic working environments. Often excess stock is compensation for an inflexible supply chain or an indication of insufficient supply chain visibility.
Removing unnecessary stock will cut down on storage space, handling time and reduce overall costs.
9) Modernise stock control
Surprisingly large organisations are still relying on old-fashioned pen-and-paper approaches to monitoring and ordering stock, a highly inefficient process prone to human error. Replacing the clipboards with handheld devices or tablets will cut down on mistakes and greatly speed up the process.
8) Consolidate and automate
Even when up-to-date technology is used, key data on stock levels and product information often ends up scattered across numerous spread sheets. This lack of co-ordinated supply chain information wastes time and increases the risk of errors. Data is manually re-entered and there is no single view of critical information. Consolidating stock data into a single location means that information can be updated once and in real time, ensuring greater efficiency and accuracy.
7) Advanced shipping notices (ASNs)
An ASN is sent to the receiver ahead of a delivery and typically contains the same information as the original purchase order, as well as logistics information such as carton IDs, content descriptions, and transportation specifics. So, firstly automate your PO to ASN information. Adopting ASN's gives distributors and warehouses the data they need for advanced planning and helps improve delivery visibility.
6) Cross-docking
Loading and unloading stock and materials is a time intensive operation that can often be very wasteful. Cross-docking enables the transfer of goods/materials from an incoming truck or railcar directly into an outbound vehicle. As the products spend no time being stored, shipping costs are reduced and inventory costs are minimised.
5) Drop-shipping
Another technique to cut down on storage and handling; with drop-shipping the supplier ships finished products directly to the retailer's customer, cutting out middleman distribution centres. This can produce better lead times for orders, helping retailers cut down on delivery time and costs, while the use of ASNs can keep customers accurately informed about their order progress.
4) Direct store delivery (DSD)
This third advanced transport technique is enabled by ASNs, and in this case the manufacturer or supplier ships directly to the point of consumption or sale, again bypassing distribution centres. This is especially useful for perishable goods like fresh produce where every day diminishes value, and by delivering in bulk, it saves unloading, checking and storing every time. 
3) Supply chain visibility
By gaining visibility of its entire supply chain, a company can identify elements that are slowing down its operations or wasting resources. With the increase in globalisation, this means taking all suppliers around the world into consideration, including not just tier one, but also tier two and three suppliers.  
2) E-invoicing
Adopting electronic invoicing enables a company to automate their payment process and integrate it with other business systems. In addition to saving upwards of 50 percent over a paper system, e-invoicing also enables the entire supply chain to be much more efficient, and has the added advantage of being environmentally friendly.
1) Achieve B2B integration with a single platform 
Even the most advanced techniques are useless if they aren't properly integrated into the rest of the business. A truly integrated system that incorporates everything from product and stock data, outbound and inbound shipments is the key to achieving a genuinely lean supply chain. 
Without integrating into a single platform, businesses are still likely to waste resources by duplicating efforts across operations. A lack of integration means transferring information across systems, which is both time-heavy and vulnerable to error.
A flexible and services-oriented B2B cloud platform like GXS Trading Grid® will help automate global trading communities, shielding complexity from rapidly changing standards. It will also help eliminate duplicative efforts, drive efficiency, and enable a new level of process integration and business intelligence. By integrating into a single platform, businesses can ensure they achieve real results with all of their lean efforts.