Top 10 Sustainable Supply Chain Initiatives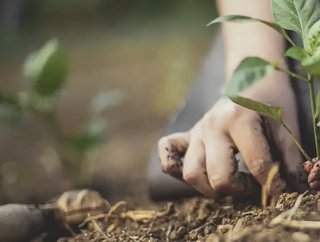 Sustainability begins in the supply chain, informing better practices to reduce our impact on the environment and promote brighter prospects for business
Consumers are calling for greater sustainability in every area of their purchasing, even those non-customer facing elements such as supply chain. In a 2020 survey, 70% of consumers said they thought it was important that the brands they buy from are sustainable. Here we consider the top 10 supply chain initiatives that are taking a stand to put sustainability first and promote eco-friendly as the new normal. 
10: HSBC
HQ: Canary Wharf, London
Revenue: $50bn USD (2017-2020)
Claiming to be "the world's local bank" would make little sense if it were not trying to alleviate some of the damage human behaviour has caused to this planet. HSBC has made 2030 their target for "building a thriving low-carbon economy" by ensuring that their operations and supply chains are net zero carbon. In addition, the bank is putting up to $1trn of finance and investment to support customers who want to make the same bold transition. Group Chief Executive Noel Quinn said: "HSBC is committed to opening up opportunities. As we enter a pivotal decade of change, we have a landmark opportunity to accelerate our efforts to build a healthier and more sustainable future."
09: Nike
HQ: Oregon, USA
Revenue: $37.4 billion USD
In the early 2000s, sportswear company Nike was blighted by accusations of sweatshop labour. In the present day, Nike has firmly moved in a transparent direction, from factory floor to shop floor, in managing a supply chain that works for all, including the environment.
"This past year we used Nike's scale and influence to raise the bar for sustainability," said CEO John Donahoe. "We saw real progress throughout our supply chain: We are currently using 100% renewable energy in the United States and Canada in our owned or operated facilities." In addition, Nike's European Logistics Campus in Laakdal, Belgium, is surrounded by canals, so 99% of containers reach the campus by water, which saves 14,000 truck journeys annually.
08: Aldi
HQ: Dessen, Germany
Revenue: $13bn / €11bn
The supermarket with low prices, a bakery and a mysterious middle aisle is taking sustainability seriously, by introducing solar panels to power some stores is the USA. Across the world, tons of food goes to waste – either from shops floors or having expired in customers cupboards. Aldi plans to halve food waste by 2030 and is developing plans for composting waste in its reverse supply chain.
07: Jaguar Land Rover
HQ: Coventry
Revenue: £318m / $441bn
Jaguar's mobility service is managed by InMotion, which uses blockchain technology. This allows raw materials to be traced from origin to supplier. "This will enable Jaguar Land Rover to source with greater transparency as to the provenance, welfare, and compliance of suppliers throughout its networks. It will also enable Jaguar Land Rover to assess the carbon footprint of its supply chain," said Jaguar Land Rover.
06: Philip Morris International
HQ: New York, USA
Revenue: $28bn
The cigarette company behind Marlboro, Bond Street and Red & White is dedicated to supporting tobacco-farming communities and preventing children from being used in the workforce. "The socio-economic well-being of tobacco-farming communities depends on many factors, including resilience to climate shocks and regulatory framework," claims the company. When these factors are underdeveloped, child labor persists. PMI has been transparent in the reports of child labour.
05: Asda
HQ: Leeds, UK
Revenue: £23bn/$31bn
The British supermarket Asda is focusing on raising respect for workers' rights across their supply chain. "We are a supermarket with an environmentally responsible and sustainable sourcing model," say the policy. A member of the Ethical Trading Initiative the company, Asda's clothing line, George, refuses to buy cotton from Uzbekistan due to the use of forced child labour. By 2025, 30% of polyester will be made from recycled content.
04: ShipHawk
HQ: California, USA
Revenue: $5m
The shipping software company was founded in 2012. "We are on a mission to create a world where shipping positively impacts society without thrashing workers, the environment, or the bottom line," says ShipHawk. The company aims to reduce packaging materials to help combat "the 36 million tons of packaging waste filling our landfills". Using ShipHawk's multi-carrier services, the company is also working towards making transportation "more efficient".
03: IKEA
HQ: Delft, Netherlands
Revenue: $41.3bn
The Scandinavian furniture giant has had sustainable supply chain policies in place for years: a 2005 partnership with WWF supporting cotton farmers and sustainably sourced cotton from 2015. Furthermore, the IKEA Forest Positive Agenda for 2030 plans to reforest areas which have been damaged. The company will only buy wood from destinations which have been verified by third party certification systems and encourages customers to recycle IKEA products.
02: P&G
HQ: Cincinnati, USA
Revenue: $70bn
P&G is committed to a sustainable future: ending deforestation, supporting local farmers and as previously reported in Supply Chain, creating a solution to the palm oil problem. P&G's policy on Wood Pulp details: "We have a responsibility through our practices to ensure sustainability of the world's forest resource." This includes minimizing unwanted sources of wood and maintaining independent third party verification systems of policies.
01: Suntory
HQ: Tokyo, Japan
Revenue: $21bn
It's estimated that there are up to 8 billion plastic straws in the ocean. Drinks company Suntory has left plastic straws in the past, with Ribena cartons now only available with paper straws. The company created a policy on the Sustainable Supply Chain in 2011, with six sustainable ideals, including legal compliance, human rights and labour. "We will promote activities mindful of the global environment," the statement reads.