Top 10 supply_chain_digital
Top 10 Air Freight Companies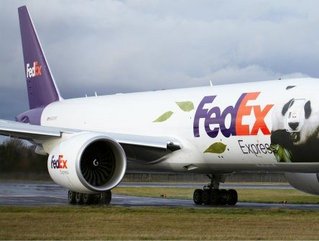 Supply Chain Digital provides the breakdown of the world's top 10 air freight companies, where the figures involved are almost too large to com...
Supply Chain Digital provides the breakdown of the world's top 10 air freight companies, where the figures involved are almost too large to comprehend.
10 British Airways
British Airways World Cargo has recovered from a three year consecutive decline in freight traffic from 2006 to 2008 and is now working its way back up the list of top global air freight companies. BA carry almost a million tonnes of freight, mail and courier shipments every year to 200 destinations in more than 80 countries.
9 China Airlines
China Airlines, established in 1959, currently own 21 freighters and have consistently been in the top 10 air freighters in the past decade. However, they have slipped down the list in recent years. Last year they launched a codeshare service with Russia's Transaero Airlines and Hawaiian Airlines.
8 Singapore Airlines Cargo
SIA Cargo offers more than 900 flights a week from its Singapore hub at Changi airport. Linking more than 65 cities in over 30 countries across 6 continents with its fleet of dedicated B747-400 freighters and 100 wide body passenger aircraft.
7 Lufthansa
The airline saw an increase in capacity sales to nearly 72 per cent in the first three months of 2014 – an exceptional result compared to the rest of the air freight market. It has also increased its capacities by 1.6 percent in the first quarter this year.
6 Korean Air Cargo
Korean Air was founded by the South Korean government in 1962 and long-haul freight operations were introduced nine years later. Icheon International Airport serves as the international hub and with a fleet size of 153, flying to 116 worldwide destinations, Korean Air is certainly one of the big-hitting air freight companies.
5 Cathay Pacific Airlines
The Hong Kong based air cargo service, which started all the way back in 1946, have consistently enhanced its freighter fleet in recent years. No less than six new Boeing 747-400 "Extended Range Freighters" and 10 new-generation Boeing 747-8F freighters were acquired by the company since 2008. The Cathay Pacific Cargo Terminal was also built in 2011 at an estimated cost of £40 million, confirming its clout in the air freight industry.
4 Emirates
According to its official website, Emirates' 218-strong fleet is one of the youngest in the skies, now serving 142 destinations in 80 countries on six continents. In October 2013, Emirates SkyCargo took delivery of its tenth Boeing 777F, bringing its fleet to 12 freighters. Scheduled freighter services now operate to 51 destinations in 44 countries. A solid top four spot for this company.
3 DHL Aviation
A division of DHL Express, which in turn is owned by Deutsche Post DHL, comprises of five main airlines and claims to be the global leader in air freight. Carrying 12 percent of the worldwide market, it also says that is more than twice as much as their nearest competitors.
2 UPS Airlines
UPS Air Cargo has been operating since 1982, and in that time it has serviced shipping and logistics functions to 727 airports which covers just about every country in the world. With over 20,000 employees and net revenue of £8.9 million in its supply chain and freight arm, UPS is a mammoth air freighter.
1 FedEx Express
It might not come as a surprise to see FedEx Express occupy first place on the top 10 global air freight list once again. Delivering to more than 220 countries that consist of more than 90 percent of the world's gross domestic product, FedEx has an unmatched position in the market.
So much is the extent of its air freight operations, FedEx is in the top five largest aircraft fleets in the world. Founded in 1971 as Federal Express Corporation, it has grown into the leading transportation company and raked in $27.2 billion in revenue last year.
For pallets of freight weighing from 151 pounds to 2,200 pounds, FedEx Express Freight provides 100 percent coverage to any U.S. location in one to three business days. International express freight offers priority service to 50 countries in one to three business days, with economy service to additional locations, usually within five business days.