Top 10 supply_chain_digital
Ten conferences for supply chain management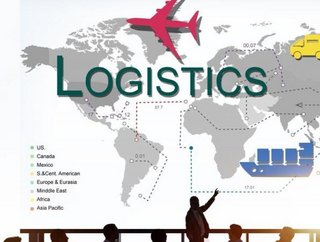 Gartner Supply Chain Executive Conference 19th-20th September 2016 – London, UK  The...
Gartner Supply Chain Executive Conference
19th-20th September 2016 – London, UK
 The Gartner Supply Chain Conference is designed for supply chain, logistics and procurement executives. Topics of discussion at the conference include the impact of Brexit, talent management, cost reduction, analytics and supply chain planning. Guest speakers include Neil Humphrey, Senior Vice President at Supply Chain Europe; Karthik Rajaram, Global Supply Chain Transformation and Company Program Director for Schneider Electric, and Frank Vetter, Director of Global Sourcing.
http://www.gartner.com/events/emea/supply-chain
CSCMP's Annual Conference
25th – 28th September 2016, Kissimmee, Florida
CSCMP's conference is a way for companies and businesses to learn from industry experts, hear speakers and network with influential supply chain leaders. Guest speakers include Seth Bodnar, Chief Digital Officer at GE Transportation; Mark Schulman, renowned drummer and motivational speaker and Captain Scott Kelly, U.S Astronaut and retired U.S Navy Captain. 74 percent of those who attend are director level and above and attending companies include 7- Eleven, Nexus, Givens Logistics, Harper College and Caterpillar Inc.
https://cscmp.org/annual-conference
NLPA conference
24th - 25th October 2016, Pittsburgh, Pennsylvania 
The NLPA conference brings together leading procurement practitioners and technology leaders. The conference includes guest speakers giving insights into issues and challenges, workshops on the latest strategies, networking opportunities and advice to use in the office.
http://www.nextlevelpurchasing.com/procurement-conference
Sustainable Supply Chain Summit Europe
20th – 21st October 2016, London, UK
The Supply Chain Summit is aimed at supply chain, procurement and sustainability professionals. The key issues addressed will be the value of having a responsible supply chain as a competitive advantage, the leverage a responsible supply chain has on the bottom line and understanding the full impact a supply chain can have on a business. Guest speakers include, Filippo Bettini, Chief Sustainability and Risk Governance Officer at Pirelli; Erik Nooteboom, Acting Director of Investment and Company reporting at European Commission and Christine Diamente, Head of Brand Strategy at Nokia.
http://events.ethicalcorp.com/supplychain/
Supply Chain Risk Management Forum
12th- 13th September 2016, Amsterdam, Netherlands
BIS group is hosting a supply chain forum with the senior executives and industry leaders of the supply chain industry. The event is to disclose how to identify and assess risks in the supply chain and how to use tools to capture the necessary data. Vice Presidents, Directors and Managers in supply chain management will share knowledge and ideas through case studies, discussions and workshops. The event will ensure extensive networking and business opportunities.
http://www.supplychainmovement.com/supply-chain-risk-management-forum-2016/ 
4th Edition Third Party Vendor Risk Management for Financial Institutions
12th – 14th September 2016, San Francisco, California
The Third Party Vendor Conference is hosted by GFMI and demonstrates practical ways to optimise and improve your third party risk strategies and minimise risk exposures. Key topics include: First Republic Bank explains effective creation of a third party risk programme; Capital One evaluate strategies to reduce fourth party risk and Prospect Mortgage demonstrates an automated workflow to manage third party risk. Companies who have previously attended include: Bank of America, JPMorgan, Morgan Stanley and TD Bank Group.
http://www.global-fmi.com/marcusevans-conferences-event-details.asp?EventID=23003#.V7xV-E2U1aQ
4th Annual Global Supply Chain Excellence Summit
15th – 16th September 2016, Los Angeles, California
The annual supply chain summit is an opportunity for industry executives to share insight into how they have navigated the supply chain industry in a rapidly changing environment. There will be presentations and discussions from various industry leaders with the opportunity to ask questions.  The main goal of the event is to provide a broad network of supply chain influencers and leaders, with over 400 attending the event each year.
http://globalsummit.uscsupplychain.com/
14th Cold Chain GDP & Temperature Management Logistics Global Forum
26th – 30th September 2016, Boston, Massachusetts
Cold Chain GDP logistics forum is the world's largest event for temperature controlled life science supply chains. Over 850 people will be attending, with over 100 guest speakers, including: Lisa Baker, Supply Chain Director, Amgen; Scott Cornwell, Chief Supply Chain Officer, Dispensary of Hope and Luis Reveiz, Head of Security, Novartis. The event is an opportunity to tackle specific logistical challenges, standardise data monitoring and discover cost reduction strategies.
http://www.coldchainglobalforum.com/  
Consumer Returns 2016
26th – 28th September 2016, Nashville, Tennessee
Consumer Returns is an event dedicated to reverse logistics and returns management professionals, looking to reduce costs. The event will be based around manufacturer – retailer partnerships, identifying and preventing return fraud and ensuring brand integrity. Guest speakers include: Steve Freemerman, Global Logistics Manager, GoPro; Julie Ryan, Returns and Remarketing Manager, HP Inc and Amy Augustine, Manager Reverse Logistics, US Cellular.
http://consumerreturns.wbresearch.com/
Annual Sales & Operations Planning summit
29th – 30th September 2016, Prague, Czech Republic
The event is a gathering of senior level executives working in sales and operations planning to provide a platform discussing business challenges in the modern environment and changing technology. Guest speakers include: Jesper Waaben, Senior Principle CSM, Centre of Excellence SAP; Marcel Frielinck, VP Supplies Planning, Xerox and Jan Steenberg, Tata Consultancy, Associate Director – Supply Chain Centre.
http://www.luxatiainternational.com/Events/annual-sop-summit/