Top 10 Businesses 2023, from Supply Chain Magazine Top 100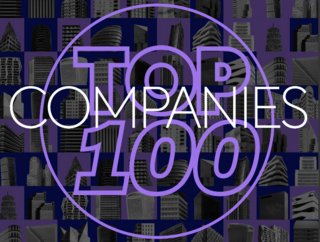 Top 10 businesses from Supply Chain Magazine's Top 100 Companies 2023
Supply Chain Digital Magazine's Top 100 Businesses 2023 feature heavy hitters at top, including Amazon, Microsoft, Unilever & Apple
CEO: Joaquin Duato
J&J is a global healthcare company that operates in three main segments: Consumer Health, Pharmaceutical, and Medical Devices. Globally, J&J employs an estimated 135,000 employees worldwide. Its pharma offerings see it develop and manufacture an array of prescription drugs, including treatments for oncology, immunology, cardiovascular diseases and infectious diseases.
Its medical devices division produces products, such as surgical equipment, orthopaedic devices, diagnostic tools and contact lenses. J&J's consumer health division, meanwhile, manufactures and sells well-known brands such as Band-Aid, Listerine, Neutrogena, and Tylenol (in the US).
During Covid, it repurposed its supply chain, converting manufacturing lines globally to produce much-needed hand sanitiser, and donating this to health and community service workers. And when demand for the painkiller Tylenol doubled in certain markets, J&J ramped up its production, running sites 24/7 to produce and ship at all times.\n"It is organisations with the strongest supply chains that have ensured people continue to receive the products they need to stay safe and healthy," the company said at the time.
J&J marshalls a vast global supply chain network to support its global operations. It has manufacturing facilities, distribution centres and logistics hubs across six continents to ensure timely and efficient product availability.
J&J makes strong supplier relations the beating heart of its supply chain, working closely with suppliers to ensure the quality, reliability and sustainability of raw materials, components and services.
In terms of demand planning and forecasting processes J&J analyses market trends, historical data and customer insights to optimise inventory levels, minimise shortages and reduce excess inventory.

Top 10 Companies: 9) Oracle
CEO: Safra Catz
Oracle is a multinational technology company develops and provides enterprise software products and services. "Our mission is to help people see data in new ways, discover insights, unlock endless possibilities," it says.
It was founded in 1977 and is headquartered in California, US. It's one of the world's largest technology companies and operates across 175 countries.
It is best known for its popular relational database management system, Oracle Database, which helps organisations efficiently manage and store large amounts of structured data.
Another business strand is Oracle Cloud, which offers cloud-based solutions, as well as enterprise applications, designed to support critical business functions including customer relationship management, enterprise resource planning, supply chain management and human capital management.
It also offers consulting and support services, to help customers implement, customise and maintain their software solutions. One such area is supply chain planning solutions, to help organisations optimise demand forecasting, inventory management, production planning and distribution processes.
On the logistics front it provides solutions for managing and optimising transportation planning, carrier selection, shipment tracking and freight payment processes. These enhance visibility across the transportation network and enable effective collaboration with carriers and suppliers.
Warehouse management is another speciality.
Oracle's solutions here enable help optimise warehouse operations and improve inventory accuracy and efficiency through help with order picking, put-away, inventory tracking, and labour management. These are built on tech such as barcode scanning, automation and real-time analytics to enhance warehouse performance.

Top 10 Companies: 8) Accenture
CEO: Julie Sweet
Employing an estimated 624,000 people in 200 cities across 50 countries, Accenture provides solutions in strategy, consulting and operations in the space between business and technology.
Its expertise spans 40 industries and all business functions. / It helps clients implement ESG strategies, operating models, processes, and technologies so that organisations behave more sustainably.
To expand the scope of its knowledge in across the areas it covers, Accenture has acquired specialist consultancies, with Avieco and Greenfish in the sustainability space two among many examples.
On logistics, Accenture helps client companies design 4PL operating models, typically featuring a network of control towers that coordinate regional and global transport that are orchestrated by 4PL providers.
These providers manage all transportation activities on the client's behalf, leveraging their detailed logistics expertise and regional market knowledge.
Regarding its sustainability credentials Accenture says it leverages "the purchasing power and multi-billion-dollar supply chain to cultivate a culture of responsible buying on a global scale".
To this end, the organisation focuses on five core pillars: corporate citizenship, social impact, environment, inclusive workplace and core values.
Its range of supply chain services include developing supply chain strategies, and integrated business planning, which involve aligning demand, supply, and financial plans across the entire supply chain, improving forecasting accuracy, inventory management and agility.
Accenture also helps companies leverage digital technologies to transform supply chain operations. This includes adopting advanced analytics, AI, robotic process automation and blockchain to enhance visibility, automate processes and improve decision-making.

Top 10 Companies: 7) Deloitte
CEO: Joseph Ucuzoglu
Deloitte is an umbrella brand for several global independent firms, comprising tens of thousands of dedicated professionals specialising in audit, consulting, financial advisory, and tax.
One of the Big Four accounting organisations, it offers financial accounting and regulatory services, including those around sustainability requirements. Deloitte works collaboratively and dynamically by bringing together multidisciplinary teams of people with diverse perspectives, skills, and expertise.
The firm, founded in London in 1845, serves a number of industries including energy, life sciences and technology. It currently employs an estimated 330,000 people across 150 countries.
A key area that Deloitte advises around is supply chain strategy. Its team of regional experts help customers identify efficiencies and design a roadmap for enhancements.
Among services it offers in this area is supply chain planning, including demand forecasting, inventory management, production planning and distribution optimisation, with Deloitte using advanced analytics, modelling techniques and tech-based solutions to enhance decision-making.
On logistics and distribution, Deloitte helps organisations design and optimise transportation networks, warehouse operations and last-mile delivery strategies.
It focuses on improving efficiency, reducing costs, and enhancing customer service levels. Supplier Management and Strategic sourcing is another area in which it offers expertise. This includes supplier selection, contract negotiation, performance management and risk mitigation strategies.These help organisations optimise sourcing processes and identify opportunities for cost reduction and value creation. / Deloitte also supports companies in transformation journeys through emerging technologies such as blockchain, Internet of Things, AI, and advanced analytics.

Top 10 Companies: 6) Nestlé
CEO: Ulf Mark Schneider
Nestlé is one of the world's largest food and beverage companies. It operates in 190 countries and its product portfolio includes household-name brands such as Nescafé, KitKat, Maggi and Purina, among many others.
It has invested heavily in its global supply chain, with key areas of focus being ESG leadership, reducing packaging waste and new business models to improve end-to-end supply chain.
Switzerland-based Nestlé has a 'Creating Shared Value' strategy that drives sustainability through partnerships with suppliers and environmental organisations, as well as with other corporations.
The company says its supply chain professionals "play a critical role in ensuring quality and sustainable products reach our customers and consumers".
To achieve this, its commercial teams develop demand forecasts, and its suppliers worldwide are vetted for the responsible sourcing of raw materials.
Examples of Nestlé's sustainability work include its Caring for Water initiative, which promotes water conservation throughout its supply chain, and it is also a founding member of the Sustainable Agriculture Initiative.
The company is also dedicated to aligning its practices with the UN Sustainable Development Goals, disclosing both its involvement and progress against all 17 goals.
In terms of its sourcing and procurement operations, Nestlé sources raw materials and ingredients from a vast network of global suppliers.
Working towards its net zero targets, it runs sustainable sourcing practices, including responsible agricultural processes that not only support local farmers but also ensure high-quality ingredients.
In terms of manufacturing, the company has a network of manufacturing facilities located worldwide, and its vast logistics operations comprises a combination of its own distribution networks, third-party logistics providers and transportation modes
Top 10 Companies: 5) IBM
CEO: Arvind Krishna
IBM describes itself as a company that "brings together all the necessary technology and services – regardless of where those solutions come from – to help clients solve the most pressing business problems".
IBM integrates technology and expertise, providing infrastructure, software – including market-leading Red Hat – and consulting services for clients as it "pursues the digital transformation of the world's mission-critical businesses".
"Our clients' systems support modern society," says IBM Chairman and CEO Arvind Krishna. "In making them faster, more productive and more secure we don't just make business work better. We make the world work better."
IBM offers a range of B2B services and solutions to help businesses address technology needs, enhance operations and drive digital transformation.
One example is IBM Watson, which uses machine learning algorithms to analyse data and provide answers to complex questions. Watson first gained fame in 2011, for winning the US game show Jeopardy! when pitted against two human champions.
SAP announced recently it is using IBM Watson's capabilities to power its digital assistant in SAP Start, which provides a unified entry point for its cloud solutions and will provide AI-driven insights and automation across the SAP application portfolio.
Another solution is IBM Cloud, that allows businesses to build, deploy, and manage applications and services in a flexible and scalable fashion.
Then there is IBM Blockchain – solutions that are designed to provide secure and transparent digital transactions and processes that enable organisations to track and verify transactions, enhance supply chain visibility, streamline business operations, and enable trusted collaborations.
IBM Analytics, meanwhile, provides tools and services for data management, business intelligence, and advanced analytics.

Top 10 Companies: 4) Apple
CEO: Tim Cook
Consumer tech giant Apple is one of the world's most valuable companies. Its iconic and hugely popular product line includes the iPhone, iPad, Mac desktop and laptop computers, the Apple Watch, Apple TV, as well as numerous software apps, such as GarageBand.
In August 2021, Apple became the first publicly traded US company to reach a market capitalisation of $2 trillion.
This growth has been overseen by CEO Tim Cook, who has doubled the company's revenue and profit since taking up the position in 2011, when founder and CEO Steve Jobs was terminally ill with pancreatic cancer.
Cook's first deed was to pare back Apple's supply chain vendors, from more than 100 to 24. He also cut the number of warehouses by half and established relationships with contract manufacturers.
Cook loathes inventory, telling Forbes he finds it "fundamentally evil". "Inventory is like dairy products," he has also said. "No one wants to buy spoiled milk."
Thanks to Cook's just-in-time supply model. Apple – in pre-pandemic times, at least – was able to turn over its inventory once every five days. Apple's ability to launch, manufacture, and ship millions of iPhones globally, like clockwork – with virtually no inventory surplus – was bewildering.
Cook's supply model has been severely tested by the global pandemic, but what supply chain hasn't been? The company is now looking to loosen manufacturing ties with China, but this will be a long and drawn out process.
Outside of its core product range, ​​Apple also runs a global chain of retail outlets – the Apple Stores. These are famed for their sleek design and Genius Bars, which provide technical support and workshops. / In recent years, the company has expanded its offerings to include content and entertainment services around music, TV, gaming and fitness.

Top 10 Companies: 3) Unilever
CEO: Hein Schumacher
Unilever is a multinational consumer goods operation with a rich heritage that dates back to the 19th century. Its purpose is "to make sustainable living commonplace by offering products that enhance people's well-being and contribute to a more sustainable future", it says.
In Beauty & Personal Care, Unilever provides products for skin care, hair care, deodorants, oral care, and personal hygiene. Some of its popular brands include Dove, Axe, Sunsilk, Rexona, and Lifebuoy.
Unilever also offers a range of cleaning agents and household products, including laundry detergents, dishwashing liquids, surface cleaners, and air fresheners. Brands such as Omo, Cif, Domestos, and Sunlight are part of its home care portfolio.
Its Foods & Refreshment business, meanwhile, includes popular brands like Knorr, Lipton, Magnum, Ben & Jerry's, Hellmann's, and Wall's ice cream.
With a global presence in 190 countries, Unilever says it "strives to be a responsible and trusted company that contributes to a more sustainable and equitable world".
It adds: "By blending business success with social and environmental responsibility, we aim to inspire positive change and make a meaningful difference in people's lives."
It has set out ambitious goals through its Sustainable Living Plan, which aims to improve health and well-being, reduce environmental impact, and "enhance livelihoods across our value chain.
Unilever is also committed to responsible sourcing, waste reduction, water conservation, and carbon footprint reduction.
Unilever works with a vast network of suppliers worldwide to source raw materials, packaging materials and other components for its products. The company seeks to establish sustainable and responsible sourcing practices, working closely with suppliers to ensure ethical and environmentally conscious supply chain operations.
To deliver products to retailers, wholesalers and other customers, Unilever uses a combination of its own distribution networks, third-party logistics providers and transportation modes.

Top 10 Companies: 2) Microsoft
CEO: Satya Nadella
Microsoft says its mission is "to empower every person and organisation on the planet to achieve more". To this end it creates innovative tech solutions that enable individuals, businesses, and communities to "realise their full potential".
Microsoft is known for its flagship operating system, Windows, which powers a majority of PCs worldwide. It also develops and distributes software including the Office Suite, Azure cloud platform, and Visual Studio development tools.
Microsoft Azure is a cloud computing platform that provides infrastructure as a service (IaaS), platform as a service (PaaS), and software as a service (SaaS) solutions to businesses in sectors including computing, storage, networking, analytics and AI.
Azure Supply Chain Management is a recently launched set of cloud-based services and solutions that help provide end-to-end supply chain visibility, predictive analytics, demand forecasting, inventory optimisation and supplier collaboration.
This helps businesses gain insights, automate processes and make data-driven decisions to improve supply chain performance.
In the wake of the release, Microsoft Chairman and CEO Satya Nadella posted on LinkedIn: "It's time to transform supply chain operations. That's why we're bringing together data, AI, and collaboration – to tackle customers' most urgent supply chain issues."
Another Microsoft supply chain offering is Dynamics 365 Supply Chain Management, which helps organisations streamline supply chain processes. It offers features such as demand planning, inventory management, procurement, production control, warehouse management, transportation management and analytics.
Azure IoT, meanwhile, is a cloud service for businesses to connect, monitor and manage IoT devices in their supply chain.
Microsoft also offers consulting services to help organisations maximise its technologies. Microsoft Consulting Services (MCS) is its professional services arm, and its consultants help organisations plan, configure and customise MS applications, as well offering services around migrating data and integrating systems.

Top 10 Companies: 1) Amazon
CEO: Andy Jassy
Founded in 1994 by Jeff Bezos, Amazon started as an online marketplace for books but today is a global leader in e-commerce, cloud computing, digital streaming, and AI.
Its ecommerce platform allows consumers and businesses to buy and sell a vast range of products, including household electronics, books, clothing, white goods, and more.
As well as selling products directly, third-parties can list and sell their items on the platform, and can use Amazon services, such as fulfilment by Amazon (FBA).
With FBA, sellers send their products to Amazon's pick-pack-and-ship fulfilment centres. FBA also manages logistics, with FBA products eligible for Amazon's various shipping options, such as Amazon Prime's free next-day shipping.
Business Prime provides additional benefits, such as free two-day shipping on eligible items and exclusive deals. It is designed to meet the needs of business customers and their procurement workflows.
Amazon has built a vast logistics infrastructure to support its marketplaces, ensuring fast and efficient product delivery from its array of fulfilment centres worldwide.
Amazon Logistics is built around last-mile delivery manned by a network of delivery drivers, including Amazon Flex drivers and independent contractors.
It uses advanced tracking systems to provide real-time package tracking and delivery updates to customers, and has introduced innovative delivery methods such as Amazon Prime Air, an unmanned drone delivery system.
Beyond retail, Amazon has diversified into B2B services. Amazon Web Services (AWS) is its cloud computing platform, and offers computing capacity, storage, database management and AI.
AWS runs a global network of data centres, which underpin cloud services including: Elastic Compute Cloud, for virtual servers; Simple Storage Service for object storage; Relational Database Service for managed databases; Lambda for serverless computing; Sagemaker for machine learning; Redshift for data warehousing.