Top 10 supply_chain_digital
APICS 2016: 10 key speakers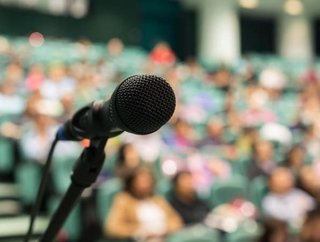 APICS 2016 takes place in Washington next week, with 2,000 supply chain professionals from around the world expected to take part.
The main attraction is the impressive line-up of speakers, so here we take a look at some of the schedule's highlights.
Keynote speakers:
Bill McDermott, Chief Executive Officer, SAP
SAP has over 66,000 employees and 252,000 customers in more than 25 industries and 180 countries worldwide. Bill McDermott has been instrumental in re-architecting the company's go-to-market strategy, closely aligning the field organisations with the product development teams. He has earned numerous honours for his business leadership, is an active board member for multiple organisations, and is a community leader and advocate for corporate social responsibility.
Mel Robbins, Commentator and Legal Analyst, CNN
Mel Robbins is a powerful speaker whose messages inspire change, challenge thinking, and accelerate personal and business growth. She has been one of CNN's most popular on-air commentators, writers, and legal analysts, and her articles on human behaviour drive tens of millions of page views for CNN.com. She was named America's Outstanding News Talk Show Host at the 2014 Gracie Awards.
Eight other key APICS 2016 speakers:
Alan Milliken, Senior Manager Of Supply Chain Capability Development, BASF
Gary Smith, Vice President Of Supply Logistics, MTA New York City Transit
David Morrow, Supplier Relations, United States Air Force
Marco Ugarte, Sustainability Manager, MillerCoors
Paul Johnson, Global Inventory And Materials Leader, Ingersoll Rand
Sara Park, Vice President Of Planning And Logistics Capabilities, Coca-Cola
Scott Ehrsam, Supply Chain Manager, Caterpillar Global Mining
Tim Rowell, Senior Manager Of Supply Chain Planning, PepsiCo North American Nutrition
Supply Chain Digital's September issue is now live. 
Follow @SupplyChainD on Twitter.