Why connectivity is key to protecting supply chains
By Sameer Agrawal, vice president of Connected Supply Chain Solutions, Honeywell Safety & Productivity Solutions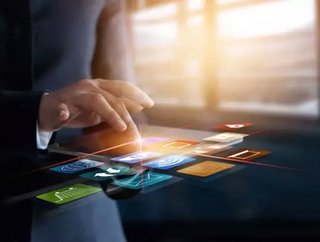 The past 100 years has seen the traditional supply chain evolve from a straight-forward, but labour-intensive process to an era of engineering marvels a...
The past 100 years has seen the traditional supply chain evolve from a straight-forward, but labour-intensive process to an era of engineering marvels and extraordinarily complex and diverse range of global networks.
Whilst technology is viewed as a saviour by many supply chain managers looking to lower administrative overheads and advance the speed and accuracy with which information flows, it has proven to be a double-edged sword – making the actual physical supply chain a little bit more difficult to manage.
Whether it's ensuring supplier quality and performance, or fulfilling environmental and regulatory compliance, supply chain managers have to tackle these challenges while also needing to achieve accurate forecasts and drive cost efficiencies.
Perhaps the most pressing challenge is one born from increasingly dispersed and flexible supply chains, is protecting the supply chain; an obstacle that will never truly go away. Whilst the risk from cyber threats applies to supply chains and third-party logistics providers as much as the next organisation, it's the traditional problems such as theft, inventory shortages and fire, which persist as long-standing risks to mitigate.
We already use technology to enable greater supply chain efficiency and visibility, by embedding it throughout the organisation in the form of electronics, software, sensors, and network connectivity to collect and exchange data during interactions. But are we using this information in the best way? Especially when you consider how the miniaturisation of technology and reliability improvements allows for Internet of Things (IoT) devices to be used at almost every touchpoint in the supply chain.
As every supply chain manager knows, there are hundreds of endpoints to manage in any supply chain across picking, logistics systems, payments, scheduling and compliance, to name but a few. In order to protect the supply chain effectively, we need to be able to understand what is happening at any point in space or time on a consignment's journey, throughout production, storage and transportation.
We need to move away from collecting data in isolation for retrospective reporting, rather use it to inform real-time analysis and decision making. Connecting data across systems in real-time is the key, giving the system and managers the ability to have an elevated, updated and accurate view of their supply chain at any moment.
Whether it is a radio-frequency ID tag on a pallet passing through a sensor, a calibration device on a piece of machinery, or an temperature device on a lorry carrying chilled goods, the transmission of data will either change a status, or trigger a real-time decision and action that which must take place in that moment. This is the real-time supply chain, and that connectivity between systems is the key to protecting the supply chain.
SEE ALSO:
Temperature sensors are a great example of this. If the temperature drops below a threshold we need to raise an alarm – both on the lorry and in the supply chain – that might come from a single warning data transmission. However, if the sensor had been constantly transmitting data, these systems may have assessed much earlier that the trailer was struggling to maintain its required temperature.
Such real-time analysis would not only better inform and accelerate the decision making process as to whether to take the trailer off the road for servicing, but also determine the best time for this to occur as well as modify distribution schedules to accommodate the now delayed service. Thus completely avoiding a lorry full of perished goods and the logistics nightmare of needing to take a refrigerated trailer out of service.
Many companies are now experimenting with using artificial intelligence as a way to make these real-time decisions, by reviewing trends in data over longer periods of time. The same approach can identify trends that might indicate fraudulent activity within the supply chain, or the gradual decline in efficiency of certain transport routes.
No matter how extensive or complex, supply chain managers need to look at how they can incorporate these technologies and improve the connectivity of data across their supply chains, if they are to mitigate and protect themselves from risks. You cannot secure a dynamic supply chain if systems lack the agility to keep up with the threat.
In order to maintain your supply chains flexibility, you must audit existing systems in place, the data you have at your disposal, and the processes you see as key to protecting your supply chain. This will help identify where there are gaps in your data, and how replacing systems, or connecting them, can help you make processes more efficient, even automated.
While such projects might appear seem arduous and risky it's important to remember there's no greater risk than standing still. Once you have assessed your systems and processes there will be immediate opportunities to address mission critical risks. Connectivity doesn't need to be a complete rip-and-refurbish, but a step-by-step process that gives you the confidence to demonstrate true business value. The only question remaining is whether you start this journey before your stakeholders demand to know why your supply chain isn't secure.