McKinsey & Exiger on supply chain tech revolution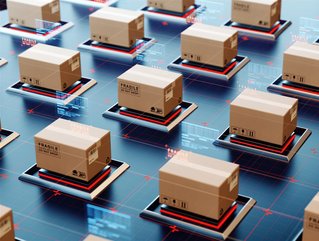 Knut Alicke of McKinsey says that more companies are constructing a digital twin of the most critical parts of their supply chain, and that this "is a strategy that can solve near-term challenges and protect against future disruptions".
McKinsey and Exiger discuss trends in the supply chain industry, and explore the role a rapidly developing technology revolution is playing in the field
According to Knut Alicke, partner at McKinsey & Company, since the COVID-19 pandemic, companies have "grappled with one disruption after another – from natural disasters to cyberattacks – that their supply chains were not built to withstand".
Alicke suggests that supply chain leaders began to implement resilience levers in 2020, such as shifting from optimising "just in time" delivery to preparing for "just in case" demand scenarios. Despite this shift, many of the strategies only partly addressed the challenges operators face.
"As the frequency and severity of disruptions increase, the era of neglecting supply chains, trusting suppliers, and optimising for cost is probably over," says Alicke. "We're entering a new age of supply chain management, where sourcing capabilities are king and digital innovation is the bridge to resilience."
"In a survey of supply-chain leaders, the latest in a series, 80% of respondents said that, as of March 2022, they have implemented 'dual sourcing' – up from 55% just a few months ago. New sources may work for some industries, but not all. That's why we see the future of supply chains becoming high-tech for long-term resilience."
Alicke adds that "more companies are constructing a digital twin of the most critical parts of a supply chain – a strategy that can solve near-term challenges and protect against future disruptions".
As more assets are digitised, Alicke believes it's even more important that companies also step up investment in cybersecurity tools and the workforce to support the technology.
"This calls for a business continuity plan, driven by CEOs that understand supply chain resilience can no longer be 'just in time' or 'just in case', but an 'any case' business imperative."
Simulations deliver valuable 'what if' scenarios
"Modern supercomputing is delivering something new. By parallelising live simulations, you can explore unlimited 'what if' scenarios quickly, enabling you to find and reach your optimum decision faster. For this to happen, we need scalable compute power that can be accessed as needed." Craig Beddis, CEO, Hadean.
Supply chain risk management on clear path
According to Peter Jackson and Tim Stone – both senior directors at Exiger Government Solutions – just two or three years ago, supply chain risk management (SCRM) "was an esoteric field, a murky study of logistics and warehousing that few outside the industry understood, or cared to".
Jackson and Stone believe that while investments in SCRM tech have taken a wide variety of paths, three clear themes have emerged: customised, specific solutions; big data solutions; and automated due diligence solutions.
"Blockchain technology is revolutionising the world of customised supply chain management. Using distributed ledgers and open record-keeping—the foundations of blockchain technology—companies can establish near-perfect knowledge of every item in their supply chain, down to third-tier suppliers" they say.
When it comes to IT budgets, "the ability to reduce costs stems from organisations' ability to understand what controls and optimisations they can put in place," says Simon Wilson, chief technology officer for Aruba UK&I.
Supply chains are becoming more dynamic, covering larger networks and, with developments like 5G, IoT devices, and Wi-Fi 6, edge computing is becoming almost a necessity, according to Wilson.
With the global chip or semiconductor shortage, which has led to increased product and freight costs, having a "crippling effect across various industries, from automotive to IT", Wilson observes that spending on software-as-a-service "may still be growing, but global spending on IT hardware is slowing down".
"We suggest organisations broaden their thinking, from exploring alternative suppliers to recycling or upcycling older technology to leveraging software solutions. And above all? Challenge their suppliers to come up with ideas. There's usually more than one way to get the job done," says Wilson.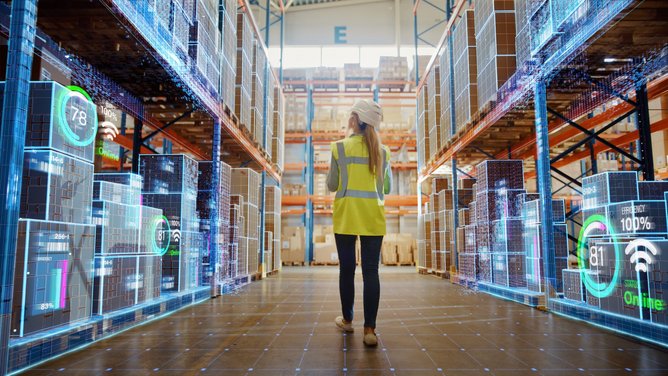 Data democratisation moves apace
"As businesses become better accustomed to fluctuating conditions, we'll likely see a focus on longer term planning, but adaptability will be a key priority." That's the opinion of Nicky Tozer, SVP for EMEA at Oracle NetSuite.
"Easy access to accurate, real-time data streams that unify data from across the organisation has never been more important. Manually collecting and analysing data from different departments and spreadsheets not only takes a huge amount of manpower and time, but can lead to errors and poor decision making.
For growing businesses, integrating data solutions directly into their organisations will be a priority for 2022, allowing fast responses in a changing market, effective planning and informed decision making.
Henrik Smedberg, head of intelligent spend management at SAP Ariba & SAP Fieldglass, adds: "Visibility is always important in supply chains, in particular when trying to mitigate global supply disruptions that have become more commonplace in recent years. Amid this backdrop, it's essential that companies have visibility of all their trading partners – including manufacturers, shippers, forwarders and others – and have the connectivity to deliver real-time updates throughout the process."
"Key to achieving this is to shift away from the traditional linear supply chain where each step is dependent on the one before," says Smedberg.
"Network strategies and making use of data-driven insights for forecasting will be important in avoiding repercussions from future shocks and shifts, replacing linearity with inter-connectivity, and allowing procurement and supply chain leaders to continuously monitor supply risk dependencies. Simultaneously, cloud-based models enable partner ecosystems to reconsider how they interact with one another, as they look towards engaging in supply chain innovation, where greener practices are prioritised and rewarded."
Tom Fairbairn is a supply chain expert and distinguished engineer at real-time data distributor, Solace, used by the likes of NASA and the London Stock Exchange.
"Data is the lubricant in the machinery of supply chains, allowing the right decisions to be made and efficiency to be maximised. The proven way to access, use and act on data is through an Event-Driven Architecture (EDA), which allows the right data to get to the right application at the right time. Real-time, unified views of your supply chain reduce wasted energy, resources, and time, minimising environmental impact," says Fairbairn.
"Supply chains will have to be agile, nimble and flexible to counter significant challenges. Overnight, batch-based processing and planning simply won't cut it. Real-time, fully-integrated and digitised supply chains are needed to reduce the impact of disruption to a minimum," he adds.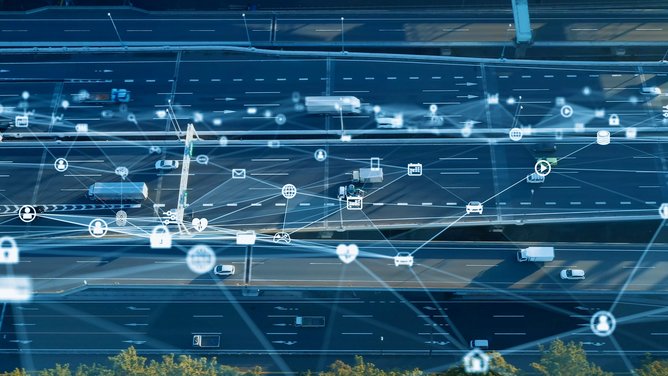 Ethical sourcing key to supply chains
According to Opentext, 88% of global consumers indicated that they plan to prioritise buying from companies which have ethical sourcing strategies in place according to their research.
"In order to create an ethical supply chain, complete transparency and end-to-end insight into the whole supply chain is necessary. It is critical that up-to-date information is provided regularly across the entire supply chain and by all organisations, so there is no missing link.
A digital backbone that allows this data to be shared in real-time and that can handle data – from information capture and exchange to integration and governance across the network of internal systems, cloud applications, trade partner systems, and connected devices – is necessary for businesses to achieve true end-to-end visibility." Mark Morley, Senior Director, Product Marketing for Business Network at OpenText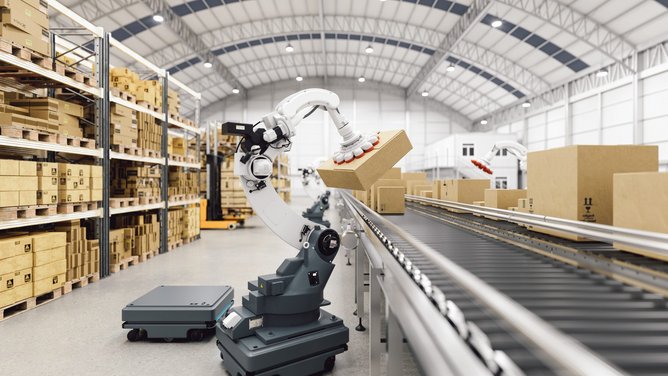 Sustainability driver of digital transformation
Research by Celonis and IBM found that supply chain leaders are under pressure from all sides to become more sustainable – not just from board-level executives, but also from customers and investors – and are embracing technology to hit their sustainability goals. More than half of chief supply chain officers (CSCOs) surveyed in the research said that they would be willing to sacrifice up to 5% of profit to become more sustainable.
"Measures supply chain leaders hope to take include reusing materials, embracing the circular economy and designing new services based on renewable energy," says Nick Mitchell, vice president and country manager, UK&I, Celonis.
"Technology will be key to implementing these changes, with more than half of CSCOs (55%) saying that they hoped to use real-time monitoring on environmental sustainability, and more than two-thirds (67%) saying that they hoped to use data to enhance sustainability initiatives.
Looking to the future, Mitchell suggests most CSCOs believe that hybrid cloud will be important to enabling the digital transformation of supply chains and, as such, are already embracing technologies like AI-enabled real-time inventory management, as well as process and task mining to build smarter, more resilient supply chains.
"Sustainability will absolutely remain a key concern for supply chain leaders," he concludes.