Supply Chain Risk Management
Supply chain disruption driving 3D printing tech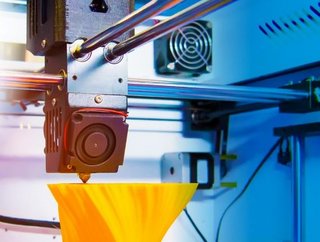 3D printing technology is able to generate 3D components that are cheaper and outperform those of conventional manufacturing methods, giving the tech great appeal in a world riven with disruption and uncertainty.
Supply chain disruption and uncertainty is seeing more businesses plug production problems with additive manufacturing technologies
The need to shorten supply chains in the face of ongoing global uncertainty and disruption is a pressing issue for many organisations, especially for multinational manufacturing companies that have come to rely on cheap labour in South East Asia.
China, in particular, continues to be hobbled by an economic downturn, power shortages and ongoing lockdowns resulting from its zero-tolerance approach to COVID-19. China's days as the world's manufacturing engine room seem to be numbered, as businesses seek to relocate manufacturing to other nations in Asia, such as Vietnam, or nearshore or reshore it closer to home.
There are, however, other means of shortening supply chains – one of which is 3D printing, also known as additive manufacturing (AM).
AM technology started out as a way to produce prototypes with no machine tooling, but, over the past decade, it has evolved rapidly. An early drawback was that the process worked only with plastics; now, though, substances that can be printed include powders, resins, metals, carbon and even human flesh.
In a report exploring the status of 3D printing – called The Mainstreaming of Additive Manufacturing, co-author Jörg Bromberger, Director of Strategy & Operations – points out that AM technology can generate any 3D component that will perform better and cost less than conventional manufacturing methods.
3D printing allows for mass-scale customisation
He also highlights there's no need for moulds or fixed tooling, and that it also allows for mass-scale customisation. Such simplicity of fabrication, he continues, reduces time-to-market and the need for spare-parts inventories, enabling the on-demand production of items from digital files in the field. Bromberger cites the example of carmaker Mercedes-Benz, which uses AM to produce spare parts for its classic vehicles.
The tech has the huge potential to help businesses reimagine manufacturing-based supply chains, and Bromberger feels that the technology is approaching the point where it is becoming disruptive: "When can a technology that has long been touted as a disruptive game changer for supply chains be said to have truly come of age?"
His answer? When it's a multi-billion-dollar industry – which AM is; a $14.7bn industry, to be precise, that boasts a 22% annual growth rate.
"Forty years after the development of the first commercial 3D-printing machines, the sector is extremely dynamic, with more than 200 players competing to develop new hardware, software, and materials," says Bromberger.
AM, he says, can produce products that are beyond traditional manufacturing methods. Those already widely using the technology include manufacturers of consumer and industrial goods, the defence and aerospace industries, automotive companies, component suppliers and the healthcare and dental industries.
Innovation driving improvements in AM tech
Rapid innovation, according to Bromberger, is driving major improvements in the performance of AM technologies: "The latest generations of AM machines allow for the creation of stronger parts by controlling the alignment of fibre reinforcements using magnetic fields.
"Plus, the range of materials available for AM systems continues to expand, now including high-strength aluminium alloys and medical-grade polymers."
AM systems are getting faster, too, with Bromberger citing improvements to software and post-processing technologies "that are further streamlining the end-to-end journey from concept to finished component".
Disruption of any sort comes when advances in technology meet mass demand for that technology – and AM is now approaching this point.
Indeed, some industry experts believe we have already passed that point: noted lawyer and author Dennis Unkovic, for example, says the supply chain was broken not by COVID-19, but by disruptive factors already in play, such as 3D printing. In fact, Unkovic goes on to say that 3D printing will permanently change the global supply chain as we know it.
"Supply chain will be upended by 3D printing," he says, "And it will be a reality sooner than most expect."
Unkovic – who's been named in the Best Lawyers in America list for the past two decades – details how 3D printing will disrupt supply in his explosive new book, 'Transforming the Global Supply Chain: Cyber Warfare, Technology, and Politics'.
One-time US Senate legislative counsel Unkovic has been a supply chain lawyer for 35 years, handling international business transactions, mainly between the US and both China and Japan.
Unkovic reminds us that established manufacturing models built on cheap Chinese labour have been coming under pressure for many years. "Labour costs in China have continuously risen over the past 25 years. This is forcing companies outside China to rethink how and where to locate their sourcing of products and components.
"This provides perfect economic conditions for 3D printing because it requires little labour and it makes sprawling operating plants in China far less attractive."
Complex goods perfect for 3D printing
Unkovic also believes that the increasingly intricate nature of mechanical and electronic components plays into the hands of 3D printing.
"If you need to buy a simple component in quantities of thousands or millions, then traditional manufacturing makes sense. But complex products are, by their nature, composed of many sub-components, and 3D printing makes it possible for a printed product to be infinitely more complex in structure.
"The pandemic made global suppliers and consumers more aware that timeliness is critical in moving goods from one place to another, particularly from one side of the world to the other."
Unkovic says that the pandemic showed us that a product manufactured in China isn't guaranteed to arrive in the US or anywhere else in a timely fashion.
"Companies that desperately need key components are incentivised to look to 3D printing to fill the gaps," he says.
He also points out that today's consumer is less happy to buy mass-produced goods, increasingly looking for personally tailored products instead.
"A strength of 3D printing is that any item can be redesigned or changed in subtle or significant ways without the cost of major retooling," Unkovic says. "3D printing was once slow and limited, but it has now advanced to the point where multi-jet fusion printers can produce thousands of parts at speed, while server farms can now power hundreds of 3D printers that are available for use from dedicated suppliers."
Certainly, major moves are being made on the AM front. Recently, General Motors, Siemens, and Airbus Defence and Space joined major industrial manufacturing company Stratasys for a roundtable to discuss 3D printing, and we are starting to see far more of these kinds of events.
It seems Unkovic and Bromberger might be gazing into a future that is already here.