Russian invasion slows as tech supply chain fractures
By Charlie Steer-Stephenson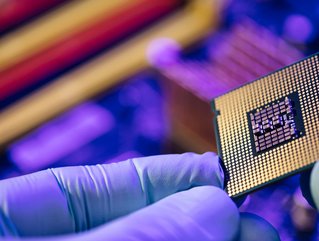 The global semiconductor manufacturing crisis is forcing Russian soldiers to raid abandoned kitchens in Ukraine to power their weaponry with old chips
In five months of war Russian troops have fired over 3,650 missiles and rockets at military and civilian targets in Ukraine, according to Reuters. At the same time, the world is experiencing a year-long shortage of semiconductors, or chips, required for a range of manufacturing industries - including weaponry. Stemming from supply chain issues caused by the COVID-19 pandemic, the chip shortage has finally begun to slow Russia's invasion of Ukraine.
The chip manufacturing crisis is putting pressure on Russian troops
Russia has relied on Western electronics for a long time, maintaining partnerships with companies like Texas Instruments Inc, Infineon and Intel until all ties were cut following the sanctions put in place due to Russia's invasion of Ukraine. So, when the White House announced the US was "cutting off Russia's access to cutting edge technology", there was hope that warfare would be forced to a halt.
"The unprecedented export control measures will cut off more than half of Russia's high-tech imports, restricting Russia's access to vital technological inputs, atrophying its industrial base, and undercutting Russia's strategic ambitions to exert influence on the world stage" the White House reported.
However, some non-military tech products, like chips, have still made their way to Russia.
An investigation by Reuters and the Royal United Services Institute (RUSI) found that many of Russia's weapons included internal components manufactured by US companies, including Infineon and Intel. Further inspection by Reuters and RUSI revealed that most of these high-tech products, such as the previously mentioned chips in short supply, had either been supplied by third-party sellers or manufactured 30 years ago.
Responding to the findings, Infineon claimed it was "concerned should our products be used for purposes for which they were not designed." Intel also stated it "does not support or tolerate our products being used to violate human rights."
Intel steps in to solve the chip manufacturing crisis in the West
As demand for semiconductors continues to rise, tech suppliers and manufacturers are being urged to set out better technology road maps for their future chip needs. Mckinsey explains that planning ahead along the supply chain with the use of data-driven processes means that manufacturers can better prepare for future shortages. However it also warns that the crisis is likely to endure beyond 2022.
Intel recently announced its partnership with the National Science Foundation and the Semiconductor Research Incorporation in order to bolster research and manufacturing of semiconductors in the West.
Paul Kirkpatrick, Partner at Browne Jacobson, comments: "The recent news that US-based chip giant, Intel, is poised to invest £33bn in mainland Europe on semiconductor research and manufacturing will be welcomed across the West, and will be seen as a key step in reducing the reliance on the supply of semiconductor microchips from Asia. Intel is clear that it was influenced in its investment decision by the recently announced legislative support from the European Union, aimed at increasing the proportion of microchips to be produced from within the EU.
"To sound one further note of caution- a range of wider market factors (which to date have been somewhat overshadowed by the shortage of semiconductors) will continue to make the market a challenging environment for businesses. The rising cost of energy, rapidly climbing inflation, a wider supply chain and raw material crisis, and the uncertainty surrounding the impact of the war in Ukraine, will all continue to play a part" adds Kirkpatrick.
For now the chip shortage remains a major problem for companies across the world - amidst the additional stresses of rising costs and scarce resources.
But with Intel's promise to begin tackling the chip manufacturing issue in the US and the EU, and news that Russian soldiers are being forced to raid abandoned kitchens for chips to power their weapons, there is also hope that the chip shortage will at least have the positive outcome of slowing down Russia's ongoing attack on Ukraine.