Rosti: partners from concept to reality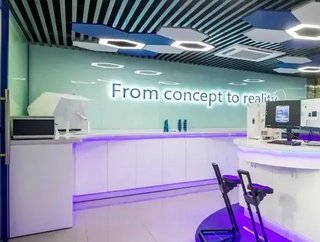 With a global reach, local focus philosophy, partners rely on Rosti's supply chain and manufacturing expertise and solutions at every step of their jo...
With a global reach and local focus, Rosti is stewarding businesses of all sizes through one of the most turbulent periods in supply chain history. 
With supply chain stretched to breaking point and manufacturers struggling to meet volatile and fluctuating volumes during the pandemic, it is clear that realising the strength of a truly global supply chain is no longer an advantage, but a necessity.
From concept to reality, Rosti is a proactive partner in solving these issues. From manufacturing to supply chain management, it works with businesses to realise their short and long-term objectives, injecting agility, resilience and expertise at every step. From concept to delivery, it is a collaborative partner, harnessing the power of its global supply network and bespoke manufacturing capabilities.
Collaboration from concept to delivery 
In supply chain, Rosti leverages a network of more than 25 suppliers, serving 76 countries, to deliver high-quality, cost-efficient components, materials, electronics and services. Its dedicated quality assurance team routinely measures and assesses suppliers to ensure compliance and best-in-class delivery.
Meanwhile project managers and other experienced specialists partner with businesses from the design stage, ensuring that challenges are identified and overcome early on in the transformation process. This hands-on approach also means goods and services are available when partners need them, minimising downtime, reinforcing efficiency and ensuring production process run smoothly and more reliably. 
A specialist in manufacturing, Rosti can also call on eight manufacturing sites around the world, offering a variety of contract manufacturing services. To support business from concept to reality, partners can exploit rapid 3D prototyping to increase the speed to market. Rosti also offers a suite of moulding, tooling management, decoration, labelling and other finishing services to support the process end-to-end. 
"We bring integrity and commitment to every partnership"
Through innovation centres around the world, including in the UK, Eastern Europe, and Asia, Rosti is dedicated to remaining close to customers and fostering a truly collaborative mindset. Established upon a history of pioneering injection moulding solutions, the business has expanded rapidly since its founding in 1944. But Rosti has stayed true to its founding values, placing attention to detail, flexibility and accessibility at the heart of the operation. 
Wherever customers find themselves along their journey, Rosti is a partner they can rely upon throughout the entire project. "Multinational corporations trust us because of our expertise and experience in multiple industry sectors," the company says. "Smaller companies often work with us because of the support and care we bring to every project. Regardless of size, we bring integrity and commitment to every partnership."
Image: Ian Wallman / Rosti