IBM has enabled digital transformation for more than 100 enterprise companies worldwide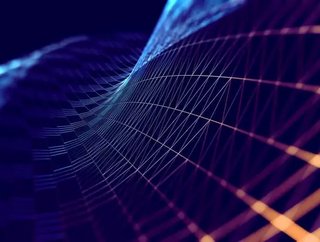 One of the world's leading technology services and solutions providers has helped more than 100 clients accelerate their digital transformation journe...
One of the world's leading technology services and solutions providers has helped more than 100 clients accelerate their digital transformation journeys.
IBM announced in a statement this week that it has completed more than 100 successful SAP S/4HANA implementations, as companies continue to embrace digital reinventions.
"SAP S/4HANA can represent a significant shift in a company's entire business model, allowing them to transform processes, integrate new technology and quickly turn their focus on new market opportunities. The way companies implement the platform is critical and has a significant impact on their business down the road," said Mark Foster, Senior Vice President, IBM Global Business Services. 

Related stories:
HCL to acquire IBM software products in deal worth $1.8bn
Valenciaport the latest in uptake of IBM-Maersk blockchain project
IBM launches its blockchain produce tracker, IBM Food Trust
 
"All clients have different starting points and requirements to drive their digital transformations. Having advised hundreds of clients and completed 100 transformations, our consultants bring this deep insight and knowledge to streamline transformation journeys and unlock the benefits for clients as quickly as possible."
With more than 100 transformations complete, IBM Services is guiding more than 200 leading global companies in their SAP S/4HANA implementations to help drive their digital transformation, including:
Cleco – the Louisianabased utility company embarked on the intelligent enterprise journey leveraging SAP S/4HANA as a means to transform. "IBM Services is helping Cleco to replace its core technology by shifting it from multiple systems to one primary system on SAP S/4HANA. This transformation, while improving the company's processes in nearly every area, is seeing real benefits in terms of speed of execution due to IBM's industry specific approach."
Toyota Indus Motor Company: the global manufacturer, assembler, distributor and importer of Toyota vehicles, spare parts and accessories in Pakistan, needed to compete with a surge of foreign entrants in the country's auto market. "By transforming frontto-back operations with SAP S/4HANA on high-performance IBM POWER8 servers, its decisions were empowered with real-time data-driven tools to boost manufacturing efficiency."
Logoplaste: the leading plastics packaging manufacturer needed to implement a global business management tool that would bring its data into a single automated data platform across procurement, production and planning so that the company could take advantage of an IoT approach. "IBM Services upgraded Logoplaste from SAP ERP to SAP S/4HANA quickly with no downtime for the manufacturing plants. The new approach gave the company the ability to provide realtime information to its supply-chain partners and paved the way for the digital innovation based on further SAP solutions."
"Successful Digital Transformations requires a strong business value case, and a well-defined technical roadmap that is closely aligned with the company's current and future strategy," said Michael Kleinemeier, Member of the Executive Board of SAP SE, Digital Business Services. "The many successful SAP S/4HANA projects delivered by SAP and IBM are the great proof points, that our investments into business value assets help our joint clients to make the intelligent enterprise a reality. Aligning the SAP Model Company and IBM Impact Solutions accelerators are good examples of how the partnership delivers in-depth industry functionality, and at the same time accelerates time to value."