The future of smart factories in the automotive industry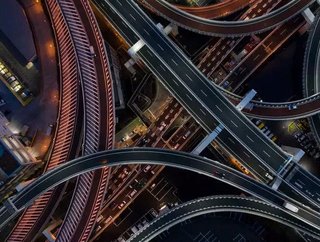 Supply Chain Digital takes a closer look at the use of technology in the automotive industry, following Capgemini's report on smart factories. The re...
Supply Chain Digital takes a closer look at the use of technology in the automotive industry, following Capgemini's report on smart factories.
The report conducted by Capgemini, predicts that automotive companies could see an increase in investment levels and productivity gains as a result of smart factories.
Key takeaways from the report: 
The automotive industry is exceeding expectations. In the last 18-24 months, 30% of factories have been converted into smart factories. Dr. Seshu Bhagavatula, President, New Technologies and Business Initiatives at Ashok Leyland explains that "There are three primary reasons why we took up the smart factory initiative."
To improve the productivity of old factories through modernising and digitising operations

To improve the quality issues that are difficult for human beings to detect

To incorporate made-to-order or mass-customisation capabilities
On top of this current progress within the industry, automotive companies have an aggressive plan to convert another 44% of its factories into smart factories. In addition to converting 42% in discrete manufacturing, 41% in process industries, 40% in power, energy and utilities, and 37% in consumer products.
SEE ALSO:
Overall, by 2023 it is estimated that smart factories could deliver a productivity gain of US$135bn (with an optimistic scenario of US$167bn). This totals as an annual improvement of 2.8-4.4% alongside a productivity gain of 15.1-24.1%. Companies such as Mercedes-Benz Cars are seeing the benefits of smart factories, achieving a fourfold reduction in rejection rates for some of its components. 
However, currently 72% of firms are ranked as novices when it comes to the adoption of smart factories. With only 10% ready to benefit from full scale smart factories. Reflecting on the industry, Markus Winkler, Global Head of the Automotive Sector at Capgemini, highlights the next steps the industry needs to take in order to truly see the benefits of smart factories. "Automotive companies have progressed better on their smart factory initiatives in the last two years and clearly plan to increase the pace of adoption from here onwards. However to get there, auto firms must address gaps in the talent pool, technology strategy and organisational commitment to deploy at scale, and realise the full benefits offered by smart factories. While smart factories are a critical part of the Intelligent Industry, OEMs and suppliers must also focus on smart operations including smart asset management, smart supply chain and service management to completely unlock the potential of the various technologies."
For more information on all topics for Procurement, Supply Chain & Logistics - please take a look at the latest edition of Supply Chain Digital magazine.