Driving a digital transformation in procurement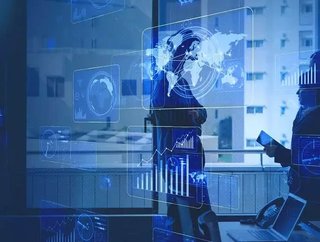 Award-winning procurement leader, Sebastian Chua, Head of Procurement at Health Promotion Board (HPB), discusses how to achieve success in procurement a...
Award-winning procurement leader, Sebastian Chua, Head of Procurement at Health Promotion Board (HPB), discusses how to achieve success in procurement amidst significant transformation in the industry.
The procurement landscape is changing. Gone are the days of procurement being considered a back-office function in an old-fashioned, dimly lit room. Now, it's front and centre and everyone's talking about it. 
Sebastian Chua is an experienced procurement professional. With over 20 years of experience within the Indirect Procurement and Project Sourcing domains, he has held several different roles in Asia Pacific over the past two decades. Currently the Head of Procurement at Health Promotion Board, Chua featured in Supply Chain Digital's Top 10 Procurement Executives Worldwide in January's magazine, and here we speak with him in-depth to uncover his insights on how to succeed in the ever-evolving supply chain space.
Tell us a bit about you and your career towards finding yourself with the Health Promotion Board
I started my procurement career with Hewlett Packard/Agilent Technologies as the Country Manager for India, Singapore, Thailand and Philippines before I took on the portfolio as the Regional Procurement Manager. I then moved on to join Microsoft and Alcatel Lucent as Head of Procurement to transform their procurement organisation in the Asia Pacific region.  In 2014, I accepted a new challenge to transform public procurement at Health Promotion Board (HPB), a statutory board under the Ministry of Health. I believe that procurement is a new platform for change and innovation, and it enables you to lead with intense passion. My belief that "procurement is really awesome!" has helped drive the 180-degree change that I'm striving towards. 
From 2017 to 2019, I was awarded the titles of APAC Procurement Leader, CIPS Asia Professional of the Year and Supply Chain Professional of the Year by Supply Chain Asia. In 2019, I led my team to win three Asia Awards under the 'Most Improved Procurement Operation', 'Transformation' and 'Best Public Procurement Project' categories. I am the Chairman for the Procurement Council in Supply Chain Asia and an advisory member to the Association for International Procurement Technology and Standards (AIPTS). In addition, I also conduct lectures for the MBA students at the National University of Singapore, Nanyang Technological University, Singapore Management University and Singapore University of Social Sciences.
Having been recognised with a number of awards over the years, including being featured in this magazine's Top 10 Procurement Executives, can you talk us through your procurement strategies?
In both the public and private sectors, we face tightening fiscal and manpower constraints, yet are expected to deliver our jobs faster, cheaper and even better. To achieve this, we need to find new ways of doing things, not relying only on the tested solutions, including how we innovate in procurement. When faced with a challenge, we may not realise that the solution is already present, but it is somehow not seen. We already have the keys to innovate, not the tools and technology, just a change in our attitudes. We really have to ask ourselves these two basic questions: Are we too busy to innovate? Is innovation really easier said than done?
There is no golden rule for innovation, we just have to try, learn, change and try again. To innovate, we also have to accept that all things are difficult before they become easy. Innovation does not necessarily mean we have to achieve big things. It can start with this simple principle: think big, start small and act fast. Most importantly, we need to be clear of the objectives to be achieved, plan in advance and understand the trade-off.
The three As of innovation are:
Ambition – We must have a strong sense of ambition, believing in a better future for ourselves and wanting to build that future together.
Action – We must move to act and not be paralysed by overthinking or the fear of failure. It is only through doing that that we can learn more and prove what works and what does not.
Alignment – The solutions to our problems today cut across the domains of different stakeholders. We need to draw connections between different areas of work, and between the buyers and sellers.
We also need to find out what actually defines a procurement success. To me, the theory of success refers to the quality of our business conversations. Often, a quality conversation would determine the quality of our procurement decision or action. Every successful procurement partnership starts with a quality conversation. On the other hand, a disappointing conversation creates the wrong perception of procurement. Oftentimes, it is our response that drives people's perception of us. It's vital to be very sensitive in managing people's perception of procurement as it can become a reality and kill our reputation.
Procurement needs to embed a service culture into our way of working, and this can begin from a proactive conversation with an end objective of a true partnership. To transform, we must proactively show that we CARE and are willing to get involved. CARE to us means: 
C – Collaboration – It can be improved by changing the way we interact with people. The change only happens when we make an impact to people's needs.
A – Accountability – To be accountable, we need to understand the motivations and drivers of the people around us, and these are critical when it comes to unlocking their powers in the organisation.
R – Relationships – To take our relationships from compliance and savings to be a critical business enabler, it needs to be built outside of work. We need to show that we are now doing things differently, rather than doing different things. To remain relevant, we should not manage the processes to meet functional objectives. It is more critical for us to manage relationships to meet business strategy.
E – Empathy – This is so important, but hardly mentioned. We don't necessarily need to be able to help in reality, but our empathy matters to the business. Paying a little careful attention, attending a question with sincerity and exchanging some positive words are ways of showing our empathy. Relating with others is just as important as working with others.
I see procurement as a complete business role. Procurement leaders need to be bold and act as enablers, on top of being drivers. We must lead with the head, hands, heart and guts.
With digital transformation having a massive effect on the supply chain industry and beyond, what are the key attributes needed to adequately embrace and drive digital transformation?
The greatest danger now is not digital disruption – it's to act with yesterday's logic. Digital transformation is reinventing the ways many businesses operate. Across several industries, the common denominator remains the same: startups that harness automation, AI, cloud platforms and other new technologies to deliver digital services are proving to be more efficient than less nimble incumbents.
As such, the role of procurement has evolved and digital technology has reshaped the way we source. We should capitalise on digital technology to transform the business strategy, optimise business performance and discover the game-changing innovations. It offers us an opportunity to make procurement awesome. I see the importance of these four key attributes to adequately embrace and drive digital transformation.
1. Intellectual curiosity – To deliver faster insights for business decisions, analytical skills will be in high demand. Procurement needs to know how to ask the right "why" questions, detect patterns in data, find cause-and-effect relationships and challenge the status quo.
2. Technological savvy – Procurement professionals do not need to become data scientists, but we need to be, at least, familiar with new technologies. With that, we can have intelligent conversations with IT personnel and quickly adopt new tools that do not require IT intervention.
3. Business acumen – As a business function, procurement needs to have a thorough understanding of the company's operations, value drivers and competitive environment.
4. Storytelling skills – Data is the mechanism that makes digital business possible, but the delivery mechanism is a story. Even the best digital technology might not be able to change the mind of the CEO unless the outcome can be expressed in the form of a story, business problem or solution.
If you have yet to embark on your digital journey, do not worry. Like most disruptive technologies, benefits do not necessarily go to the early adopters. Success goes to companies who know how to absorb, adapt and manage change. At the end of the day, digitalisation alone cannot transform any business. We need both human skills and digitalisation to transform our jobs. Digitalisation is not the target, but an enabler. We need to focus on how it drives values and results.