BearingPoint: Delivering Innovative Supply Chain Solutions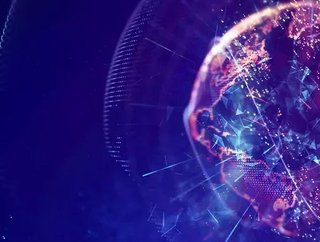 BearingPoint is dedicated to using its expertise to help supply chain leaders build effective, green, optimised supply chains, through its solutions...
With a focus on green supply chains, transportation management, network redesign, inventory optimisation and digital supply chains, offers innovative supply chain management (SCM) solutions to supply chain leaders around the globe. Company consultants and specialists are experts in the field, with expertise in market drivers, standards, laws and regulations.
With a competent team that understands what logistics operations, processes and consumers need from a business, BearingPoint delivers innovation to companies every day through thought leadership and best-service delivery.
The Global Competence Network is one of BearingPoint's assets available to customers. Years of experience within the field has helped the company to create a platform with global reach, spanning across countless countries and strategic alliances. This network doesn't only span countries, but also incorporates the Yale School of Management, Rotterdam School of Management, and the Stockholm School of Economics. 
By building such links and partnerships across the globe, BearingPoint uses more than 20 SCM academies every year to develop and build its network, and its expertise, beyond anything it managed before.
With approximately 500 supply chain consultants, and 400 supply chain projects completed in the last decade, the company's track record is clear to see for all. Its global supply chain practices are second to none, with at least 50 global supply chain strategies that have been designed, with optimised networks, through its impressive network.
With digital supply chain management, BearingPoint can help deliver a digital twin of a supply chain, and builds a control tower for operations. Another benefit of implementing the solutions is the connected supply chain that gets built. The most effective modern-day supply chains are connected and transparent, keeping everyone in the loop and ensuring that operations run smoothly.
Also included in the solutions are transport cost planning and accounting, redesigned networks and certified carbon footprint calculations and accounting. This helps to ensure that supply chains using the BearingPoint suite of innovations are both cost-efficient and effective, whilst also having a positive impact on the environment and taking advantage of the most optimal routes whilst in transit.
Customers can also be helped to create increased transparency across the entire network through the introduction of a digital twin, whilst predictive analytics and the supply chain control centre will enable pro-active, real-time decision making, which is capable of revolutionising an entire supply chain with ease.