Apple: Supply Chain To Be 100 Percent Carbon Neutral By 2030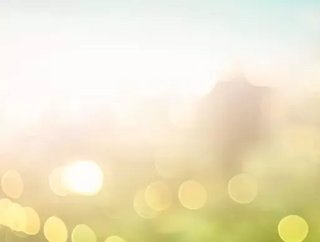 With carbon neutrality becoming an increasingly pressing issue for corporations, and Apple is the latest to commit to the trend...
The (IPCC) has set targets for the corporations of the world, and Apple's new carbon footprint goals will have the company reaching net-zero in its supply chain 20 years earlier than the IPCC targets.
Across the entire organisation, from manufacturing to supply chain, the company is about to get all of its business in line with its global corporate operations, which have already achieved net-zero emissions. By 2030, every Apple product sold will have a net-zero climate impact.
Apple has established plans for an Impact Accelerator, focusing on business owned by minorities to drive positive supply chain outcomes. With a low-carbon product design, with new recycling innovations, new partnerships for its material recovery lab in Austin, and all products being designed with recycled content, the Apple goals will be easy to achieve throughout its supply chain.
Severine Trouillet, Director of Global Affairs at EuroNorth, Dassault Systèmes, said "In February, the World Economic Forum said that 2020 would be the year sustainability becomes mainstream. The lockdown has certainly accelerated this trend, with consumers becoming more conscious of the products they buy, the businesses they deal with, the packaging they use and the ingredients that go into everyday products.
This shift in consumer behaviour has been long in the making and is radically transforming the way that organisations operate, with more of a focus on the way products are designed and a growing understanding of the impact of companies on the planet. 
The launch of the 'Transform to net zero' group led by Microsoft, Nike, Starbucks and Unilever yesterday, followed by Apple announcing its entire supply chain will become carbon neutral by 2030 last night, are leaps in the right direction and show that sustainability is now a true business driver.  
As an industry, we must reduce waste and emissions across the entire value chain. Now, companies have access to technologies to help them map out and evaluate their emissions at every step of the way – from the materials they source to the route they use to deliver products to consumers. 
One way to do so is through virtual twins, a technology that enables businesses to create a virtual model of their supply chain to ensure it is optimised and as sustainable as possible – from the source of their material all the way to the consumer. 
As we embark on the government's net zero initiative, businesses need to lead the way by providing the best products for eco-conscious consumers while reducing our negative impact on the planet – this is key to succeed in a post-COVID world while embracing enabling technology."