Accenture expands retail tech and supply chain capabilities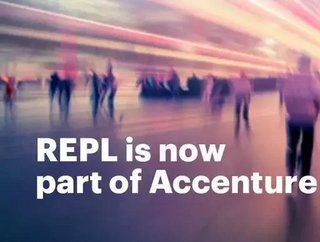 Following its acquisition of REPL, Accenture has expanded its retail technology and supply chain capabilities...
Whilst the terms of the acquisition were not disclosed, consulting specialist - Accenture - has acquired REPL Group -supply chain, workforce management, store operations and retail customer experience expert - to expand its retail technology and supply chain capabilities. 
In acquiring the company, Accenture strives to further its help for clients in retail and the adjacent industries to transform their supply chains and operations.
"With COVID-19 permanently disrupting the retail landscape, businesses need technology more than ever to embrace change and deliver products to customers where and when they want them. With REPL now part of Accenture, we have significantly grown our capabilities to help clients reimagine their supply chains, people and store technologies to become more efficient and meet new customer needs," commented Doug Blyth, a managing director at Accenture Technology in the U.K. and Ireland.
Who is REPL Group?
Founded in 2007, REPL Group couples its expertise in retail with cutting edge technology to help global businesses drive sustainable value. 
"Accenture and REPL are greatly aligned with a complementary set of retail and supply chain capabilities. Being part of Accenture will provide fantastic opportunities for our people and our clients as we combine our expertise, people-first approach and passion with Accenture's end-to-end transformational capabilities and global reach. We're thrilled to come together to take technology-led transformation to the next level for our clients," added Mike Callender, Founder and Chairman of REPL.
With deep relationships with multiple key ecosystem partners - including Blue Yonder - the acquisition will help Accenture to further its functions in supply chain and operations to meet customer demands.  
"As companies reimagine how products are distributed to be more flexible and meet ever-changing demand, they need customer-centric supply chains that are resilient, efficient and responsible. The addition of REPL will extend our skilled workforce and ability to support clients in their digital supply chain transformation journeys, enabling Accenture to further deliver on the promise of technology and human ingenuity," concluded Kris Timmermans, Global Supply Chain & Operations Lead at Accenture.
For more information on procurement, supply chain and logistics topics - please take a look at the latest edition of .