Accenture Exclusive: How today's technology can help meet tomorrow's consumer demand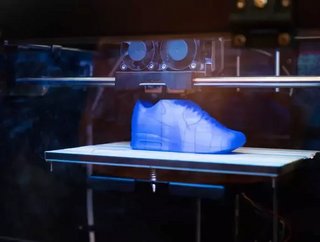 Mohammed Hajibashi, Managing Director and Supply Chain & Operations Global Consulting Lead at Accenture, discusses the best ways to leverage technol...
Mohammed Hajibashi, Managing Director and Supply Chain & Operations Global Consulting Lead at Accenture, discusses the best ways to leverage technology in order to meet consumer demand.
The expectations of today's consumer have never been more demanding. They don't just want convenient, personalized products and services—they want them immediately. There is little doubt that speed and flexibility are the most significant aspects of meeting this heightened sense of must-have-it-now.
Consumer packaged goods (CPG) companies stand at the threshold of nothing short of a global consumer revolution. There is a fierce and furious race to stay relevant and far out in front of the competition. This highly-charged competitive dynamic is leading to investment in new technology to help consumer goods companies sense, shape, respond - and in some cases, even predict - market trends. At the same time, companies are looking to develop products and services rapidly to satisfy consumers' growing needs. In many cases, today's advanced technology allows companies to offer goods that exceed expectations of convenience, responsiveness and personalisation.
Here's a brief look at each of the pillars comprising today's consumer construct:
Convenience
Amazon's two-day (sometimes two-hour) delivery model—has raised expectations to challenging levels and has now established a new consumer service expectation for the industry.  Businesses are responding, seeking the technology and infrastructure to address slow response times and wasteful fulfillment models. Accenture research confirms this tendency, revealing that 64 percent of CPG executives are searching for technological methods to eliminate wasteful distribution models. Essentially, these companies are looking for new capabilities to improve their existing fulfillment capabilities and enabling new direct-to-consumer channels. 
For example, in China, Danone Waters partnered with JD.com to build a modern tech-driven warehouse. Among other features, the water company's new facility uses analytics to replenish inventory more quickly and efficiently to ensure the right inventory is available to maximize customer service levels. Danone's goal is to streamline the entire production and fulfillment process. 
Responsiveness
Today, brand loyalty is at best short-lived—and in fact is all but non-existent. Staying relevant among the competing pressures of current market dynamics, forward-looking CPGs are rethinking their operating models to not only stay abreast of trends but even create new trends.
By investing in new technology, CPGs can reshape traditional linear value chains and functional silos, which historically hinder communication and decision making across the entire operational network. Our research shows that 68 percent of CPG executives are investing in this technology to better identify and shape demand, combining consumer insight with external demand signals and artificial intelligence. Again, by redesigning the flow of communication and decision making beyond just the traditional supply chains, companies can better identify, adapt, and shape new trends and opportunities in the market.
Take Voodoo's recent renovation of its production processes. The French gaming company combined 3D printing, robotics and custom software to create an agile, iterative design and production system. Unshackled from the tyranny of traditional production lines, Voodoo was able to respond to the fidget spinner trend two months before Chinese manufacturers entered the market.
SEE ALSO: 
Personalization
Consumer desire for personalized products and services is clearly on the rise. The advent of customized subscriptions and curated gift boxes demonstrates this growing trend. Today IT can play a critical role in helping companies develop smart, agile and service-oriented supply chains—completely digitized—to meet these consumer wants. Digitization allows companies to handle the individual requests of hundreds of thousands—even millions—of consumers. Again, our research shows that this is the way forward. More than 70 percent of CPG executives say they are investing in technology to capture and integrate consumer insights aimed toward improved product and personalisation development. 
The traditional, legacy CPGs that are exploring ways to unlock the benefits of updating supply chain technology stand to reap great benefits. To be sure, addressing modern consumers' urgent demands is complex and fraught with its own set of challenges. But adopting the right vision enabled through technology will help companies gain specific advantages in the pursuit to rise above consumer expectations of convenience, responsiveness and personalisation.
Relevance at Scale
Imagine a consumer goods brand with the data capabilities to understand an individual customer's unique needs at every moment. Imagine having the agility to use that data to recommend a tailored solution that fits those needs perfectly. And imagine the brand possibilities that come from offering that personalized solution for billions of individuals, all at the same time.
That's the promise of relevance at scale. But it won't happen by itself. To make it a reality, brands need to assess their footprint carefully and comprehensively, remembering the "secret sauce" that made them great in the first place, but adapting and industrializing it for a new era, making a wise and considered pivot to new growth.