3M: Driving business value with C3.ai's innovative tech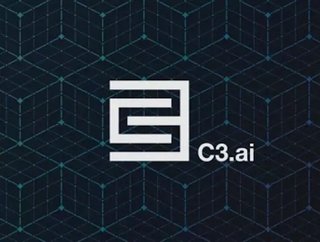 We take a look at C3.ai's artificial intelligence (AI) solutions, and how they're driving success for 3M in the manufacturing industry. C3.ai's m...
We take a look at C3.ai's artificial intelligence (AI) solutions, and how they're driving success for 3M in the manufacturing industry.
C3.ai's manufacturing solutions
C3.ai's industry-leading portfolio of solutions includes: inventory optimisation, predictive maintenance, energy management, sensor health, and CRM capabilities. By using real-time data, AI, machine learning and other advanced technology tools, the company strives to increase its clients' throughput, supply chain efficiency, and service revenue.
Other features include scenario planning, asset risk management, real-time analytics and improved revenue forecasting providing a portfolio that is unmatched for manufacturers looking to drive operational excellence.
From inventory management to helping to reduce operational through to optimisation algorithms manufacturers are choosing C3.ai as their partner of choice. Companies like 3M, who adopted C3.ai's technology to provide fast value to its vendors and partners.
"Within 6 months, we were already seeing value from the application. We need to work with vendors and partners, partners being the keyword with C3." - 3M's Manufacturing & Supply Chain Analytics Solutions Implementation Leader, Jennifer Austin. The seamless integration of C3.ai's solutions has provided 3M with the priceless capability to move quickly and understand the things it doesn't know. 
"We have thousands of legacy systems, we've been on an almost 10-year journey to go to a global enterprise ERP, and the C3 platform helps us organise and ingest that data in a reasonable, trusted way." With the company's applications in place, 3M has been able to engage its team and create better processes and user-friendly applications to empower its data scientists. With the combined data provided by C3.ai and 3M's data scientists, the companies were able to develop insights and conclusions to drive business value.
With 22 years of experience under her belt, not many 3M employees are better positioned to comment on the benefits that C3.ai is bringing to the company. As the company's leader in analytics solutions and their implementation, Austin is a key figure in the success of the rollout of C3's applications. 
SEE ALSO:
 3M's manufacturing operations combating COVID-19
Away from its work with C3.ai, 3M has been working closely with Ford during the ongoing coronavirus pandemic to increase the production of its powered-air purifying respirators. 
Respirators and ventilators are in great demand as the number of cases continue to grow by the day, and a partnership with Ford enables 3M to further expand its capacity and get healthcare supplies to areas in desperate need as quickly as possible. 
"3M is providing vital personal protective equipment for medical workers and we've empowered our engineers and designers to move as quickly as possible to help 3M grow PAPR production using common parts to speed this up." Said Ford's CEO, Jim Hackett. The partnership between the two comes as other manufacturers around the world turn their efforts to the COVID-19 pandemic whilst normal manufacturing lines are halted. 
For more information on manufacturing topics - please take a look at the latest edition of Manufacturing Global.