3D printing a $14bn industry & growing fast, says McKinsey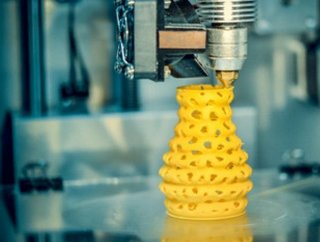 McKinsey explores the standing of 3D printing - or 'additive manufacturing' - and finds that although it's come a long way, it's not yet disrupting supply
When can a technology that is 40 years old - and that has long been touted as a disruptive game changer for supply chains - be said to have truly come of age?
According to McKinsey, a technology is approaching mainstream when it is a multi-billion dollar global industry,
In an article exploring the status of 3D printing - called The Mainstreaming of Additive Manufacturing - McKinsey says 3D it is now a US$14.7bn industry, with a 22% annual growth rate.
It goes on to declare that, 40 years after the development of the first commercial 3D printing machines, the sector is "extremely dynamic, with more than 200 players competing to develop new hardware, software, and materials".
3D printing 'has unique value' - McKinsey
McKinsey refers to 3D printing as 'additive manufacturing' (AM). This is because the tech uses computer-generated designs to create 3D objects, layer-by-layer, making it an additive process.
The technology started out as a way to produce prototypes with no machine tooling, but over the past 10 years AM has evolved rapidly. An early drawback was that the process worked only with plastics but now substances that can be printed include powders, resins, metals, carbon and even flesh.
These can also be combined, to produce products that are beyond traditional manufacturing methods. Those already widely using the technology include Manufacturers of consumer and industrial goods, the defence and aerospace industries, automotive companies, component suppliers and healthcare and dental industries.
Co-author of the McKinsey article, Jörg Bromberger - Director of Strategy & Operations - points out that 3D printing has four unique sources of value:
It can generate any 3D component, and it will perform better and cost less than with conventional manufacturing methods.
There is no need for moulds or fixed tooling, allowing for mass-scale customisation.
Simplicity of fabrication reduces the time to market.
It reduces the need for spare-parts inventories by enabling on-demand production of items from digital files, in the field. Carmaker Mercedes-Benz, for example, uses AM to produce spare parts for its classic vehicles.
Bromberger says that rapid innovation is driving major improvements in the performance of AM technologies. He points out that the latest generations of AM machines now allow for the creation of stronger parts by controlling the alignment of fibre reinforcements using magnetic fields. He adds that the range of materials available for AM systems continues to expand, and now includes high-strength aluminium alloys and medical-grade polymers.
"AM systems are getting faster, too," he points out. "Improvements to software and post-processing technologies are further streamlining the end-to-end journey from concept to finished component."
Additive manufacturing use cases
McKinsey says that outside of the manufacturing of prototypes - an age-old use of the tech - AM is now being applied to a growing range of "indirect" applications, including tooling, spare parts, and fixtures for conventional manufacturing machines.
Important multinational software companies such as SAP are also helping promote AM tech adoption. Last year it combined its supply chain software with UPS's industrial manufacturing and logistics networks to create an on demand 3D printing service that was launched in the US in summer 2021.
The partnership is designed to streamline supply chains and open up 3D printing tech to small companies, those who might need a prototype made quickly or who cannot justify an extended production run.
Some highly respected industry watchers go even further than McKinsey on the potential for AM to shake-up supply chains. Noted US supply chain lawyer and author, Dennis Unkovic, believes 3D printing will permanently change the global supply chain as we know it.
"The global supply chain will be upended by 3D printing," Unkovic says, "And it will be a reality sooner than most expect."
He explains why 3D printing will turn supply upside down in his new book, 'Transforming the Global Supply Chain: Cyber Warfare, Technology, and Politics.'
Chinese labour costs 'will drive 3D printing'
One of the key drivers of 3D printing, he says, will be increasing labour costs in China, which have continuously been rising over the past 25 years.
"Higher-cost Chinese labour is already forcing companies outside China to rethink how and where to locate their sourcing of products and components," he says "This provides perfect economic conditions for 3D printing because it requires little labour and it makes operating sprawling plants in China far less attractive."
But can 3D printing truly be said to have arrived as a mainstream manufacturing tech ready tp change the nature of manufacturing supply chains?
Not quite, says McKinsey, which says that while AM does offer a strong alternative to traditional manufacturing methods, it still has limitations. McKinsey cites four problem areas:
It's slow, which restricts the range of applications, and AM machines can be tricky to integrate into production workflows.
AM equipment relies on vendor-specific software, and there is limited integration between machines, making it harder to achieve consistent quality.
Common engineering materials, such as polymers, are much more expensive when supplied in a form suitable for processing with AM equipment.
AM equipment vendors do not provide a high level of technical support beyond installation.
AM 'not yet mainstream' - McKinsey
McKinsey says that although AM is growing fast year on year, "large-scale adoption of the approach remains limited".
"Design engineers typically have limited knowledge of the capabilities of AM systems or of how to design for AM," it says. "Simply switching an existing component from a conventional manufacturing to an AM process is rarely advantageous. The benefits emerge only when the unique capabilities of AM are exploited, such as combining multiple features into a single component to reduce parts numbers in assembly."
McKinsey points out that all the risks of an industrial-scale AM installation are carried by the end user - and that this makes it difficult to build a business case for AM. It says that overcoming this "is a challenge for the whole sector".
But McKinsey adds that ambitious manufacturers ought not wait for the AM industry to do all the developmental work.
It says: "Despite the limitations, some industrial users have made significant progress using AM, developing knowledge and capabilities along the way that will serve them well as the industry evolves."