Siemens' tool for the exchange of supply chain emission data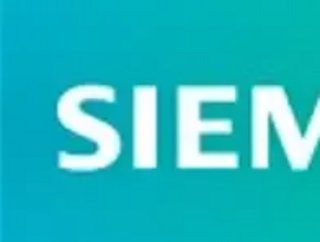 Europe's biggest industrial manufacturing company, Siemens has created a platform for the exchange of accurate data on emissions in the supply chain
Siemens, the largest industrial manufacturing company in Europe, has created SiGreen, which will be able to track the carbon footprint of products across the supply chain. 
This follows on from the Estanium network, which allows companies to combine data on emissions to get the most accurate facts. 
Siemens was founded in 1847, Berlin, in 2020, the group generated revenue of €57bn and net income of €4.2bn. 
Accurate emissions data from the supply chain
The supply chain creates a vast share of the carbon footprint of products sold and Siemens believes that the decarbonisation of industry is 'a challenge which must be tackled by all the stakeholders together'. The company decided to create a solution.
SiGreen now makes it possible to:
Exchange emission data along the supply chain

Combine it with data from a company's own value creation and obtain a product's true carbon footprint. 
Siemens' cross-industry Estanium network will allow an exchange of accurate data between:
Manufacturers

Suppliers

Customers 

Partners
With SiGreen supporting companies in tracking their Product Carbon Footprint, companies can begin their carbon neutral production journey.
Reducing the supply chain carbon footprint 
Cedrik Neike, Member of the Managing Board of Siemens AG and CEO Digital Industries, is proud of what Siemens has been able to create and is excited for what the future holds.
"All our customers share the desire to reduce the carbon footprint of their products", said Neike. "But to do so, they first need to know exactly the CO2 emissions of their supply chain. And they need to know which adjustments can save them the most CO2. SiGreen and Estainium enable them to do just that. It allows us to bring much-needed transparency to supply chains while protecting the confidentiality of the data. This technology can bring us a big step closer to our goal: a carbon neutral industry.