Scope 3 inaction sees BCG launch supply chain academy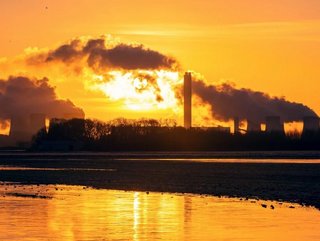 BCG Partner Elfrun von Koeller says Scope 3 emissions are difficult to mitigate, as organisations do not hold exclusive control, and that the Supply Chain Academy will help remedy this problem.
Boston Consulting Group launches the Supply Chain Net Zero Academy, to tackle ignorance-fuelled inaction on cutting Scope 3 emissions
Two-thirds of companies are yet to engage with their suppliers on cutting carbon emissions, research from Boston Consulting Group (BCG) shows.
It also reveals that, by the end of 2021, just 2.5% of suppliers had third-party approved, science-based targets, and that 56% had set no climate targets at all.
For suppliers yet to begin their decarbonisation journey in earnest, 74% say training is a critical first step.
To address this skills and training gap – and to accelerate Scope 3 decarbonisation – BCG is launching the Supply Chain Net Zero Academy.
The Academy's modular curriculum offers a combination of interactive self-led courses and expert-led launchpad classes, to upskill both suppliers and internal procurement teams on topics ranging from 'climate fundamentals' to 'deep decarbonisation levers'.
Courses can be tailored to the learner's needs, and extra training modules developed.
"Upskilling and collaborating with suppliers is essential to accelerating companies' decarbonisation journeys," said BCG Managing Director Anastasia Kouvela. "Particularly as Scope 3 emissions make up a significant proportion of a company's total emissions."
BCG Supply Chain Academy curriculum
The course's core modules include:
Climate Fundamentals – for an audience of suppliers and procurement professionals. This guides learners through the causes and effects of climate change, industry emissions and trends, and the business case for supply chain sustainability and decarbonisation.
Net Zero Roadmaps – focuses on emissions baselining, ambition setting, and accurately reporting emissions.
Decarbonising Tiers 2-N – for suppliers with high Scope 3 emissions, covering how to incentivise change.
Decarbonisation in Procurement – targets procurement leadership and procurement strategy teams, covering supplier incentives and engagement, policy and governance, and climate action through innovation.
Activating Decarbonisation – designed to engage learners on emissions-reduction levers and how to drive real-world impact.
BCG Partner Elfrun von Koeller said: "Scope 3 emissions are particularly difficult to mitigate, as organisations do not hold exclusive control.
"Decarbonisation initiatives must be partnered across the value chain to deliver on set targets.
"The Academy will help companies grow the climate maturity of their supply chains, collaborate with suppliers on decarbonisation, and ultimately accelerate the path to net zero."