Michelin Green Stars promoting ethical food supply chains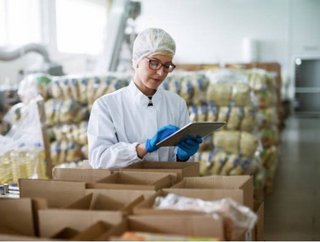 Michelin Guide's Green Star award showcases sustainability among top chefs, as biotech firm Better Origin warns carbon offsetting is no net zero solution
A recent report from Garnier shows that 73% of consumers want to be more sustainable, and that businesses with poor sustainability credentials will increasingly deter people from buying that company's products or services.
And it is in the supply chain that most of the hard yards on sustainability have to be done, with Scope 3 emissions - those of vendors in the value chain - comprising up to 80% of all companies' carbon emissions.
Pressure to clean up supply chains is nothing new - it's just far more widespread today. In the past, there tended to be high-profile ESG transgressions that caused public outrage. Historically, ESG transgressions have happened most often in the fashion and food sectors. Examples have included Nike's use of sweatshopped slave labour in the late 1990s, and the Nestle boycott of 1977-1984, because of its aggressive marketing of powerdered-milk formula across Africa.
Food sector acts on ESG in supply chain
Today, in North-West Africa, chocolate manufacturers are sweeping child slave labour out of their supply chains, in response to a lawsuit last year from children represented by International Rights Advocates, who say they were forced into slavery on cocoa plantations which supplied Nestle, Mars, Mondelēz and Hershey with cocoa. Not only are such supply chain offences illegal, but perhaps more damagingly, a PR disaster.
One organisation helping to promote ESG compliance in food supply is the Michelin Guide, who have now added a Green Star to its famous fine-cuisine star-ratings. An anonymous Michelin Guide inspector spoke to Supply Chain Digital sister magazine, Sustainability.
"The Green star involves a new collection of restaurants that brings together chefs with a common cause, whose inspiring initiatives and methods help to raise awareness of the importance of environmental issues," the spokesperson said.
Other food awards based on sustainability are growing in popularity, from the Earthshot Prize to Net Zero Leader of the Year.
Michelin Green Star is net zero showcase
Celebrating notable chefs in this way is taking food supply chain sustainability initiatives in an imaginative new direction.
The Inspector said: "Today, we are using all of our available communication channels to showcase these chefs and their teams. Our goal is to shine a light, for the industry and the general public, on the practices and philosophies that are contributing towards a more virtuous world."
So what, exactly, are the Michelin Green Star chefs doing to be more sustainable? Here are a few examples:
Working directly with growers, farmers and fishermen
Foraging in hedgerows and woodlands
Growing plants and rearing animals
Using regenerative methods such as no-dig vegetable gardens and successional cover crop growing
"They also often go beyond environmental considerations, to address issues related to ethics and wellbeing, as well as contributing to local, national or global charitable and educational projects," the Inspector saids.
For aspiring chefs, Michelin looks for a responsible attitude to the food supply chain.
"There is no specific formula for awarding a Green Star, as every restaurant and its surrounding region has a unique set of conditions."
Michelin Guide's supply chain hit list
Inspectors, it seems, are simply looking for those at the top of their game when it comes to sustainable practices. They consider things such as:
The provenance of the ingredients

The use of seasonal produce
The restaurant's environmental footprint
Food waste systems
General waste disposal and recycling
Resource management
The communication between the team and the guests about the restaurant's sustainable approach."
Meanwhile, on the decarbonising the supply chain, carbon offsetting is not the solution, says Fotis Fotiadis, co-founder & CEO of Biotech company Better Origin, whose aim is to maintain supply chain sustainability for the long run.
Better Origin sees a future without food waste. Using AI-powered insect mini-farms to convert leftover nutrients into essential nutrients, the company can reduce food waste and emissions.
Carbon offsetting no answer to net zero - Better origin
"At Better Origin, we have developed the tools to convert food waste into nutritious, high value food for animals", explains Fotiadis. "We can deploy our systems on farms, food waste facilities or supermarkets and we convert the waste into different products, such as feed for chickens or fish. That will vary, based on the input of the food waste you put in. If you have, for example, grains that come out of a brewery, these are very clean and there's nothing wrong with them - we can actually convert that into human food.
"We do all that through a decentralised and highly autonomous system. This is very important, because we can deploy a system on site and the user, whether that is a farmer or an operator, they do not need to know anything about farming insects. We do all of that remotely and our software does the farming. We have lowered the barrier to entry for anyone who wants to start farming insects."
Fotiadis is adamant that there are better solutions than carbon offsetting, for companies who want to decarbonise the food supply chain.
He says: "Carbon offsets are a very hot area of discussion at the moment", says Fotiadis. "However, the risk with offsets is that it's almost like a permission to pollute. It actually doesn't solve the problem.
"If we were to use carbon offsets to mitigate this problem and decarbonise the food supply chain, we would run out of land in a few years. I am a big supporter of the net zero movement and it is great to see governments, consumers and retailers pushing towards that, but we need to start looking into how we can make meaningful changes to reducing emissions and not just continuing business as usual."
So as businesses move to more sustainable options, what role should supply chains be playing?
Fotiadis says: "Supply chains should be working with companies, to be able to find where they can reduce or eliminate emissions. That happens at the source, where the emissions are created. The way we work at Better Origin, because of the flexibility we have with our systems and the autonomous element that we built in the system, all we can do is work with companies like supermarkets and go and plug our systems in the supply chain to decarbonise it. We would just go and put in our systems and convert their food waste into products that can go back onto their shelves. What you do there, is that you really start closing the loop into this food cycle or into the food supply chain.
"You mitigate the emissions at the source by avoiding food waste and producing food locally. This also produces profit, because when you plant trees to pay for that carbon offset, there's nothing to return, unlike when you actually clean up your emissions using our technology. We can reduce food waste, reduce emissions and produce a product that we can then sell back into your stores. That's a core value of our company as well. It doesn't make sense the way our capitalistic society works - it's not going to work. You need to make money out of being sustainable.
"That's why we've worked a lot on a solution that can reduce emissions, while being profitable and cleaning up the emissions at the source of your supply chain. The core of what we do, to help these companies decarbonise the food supply chain."
From the companies that Better Origin have worked with, the response has been hopeful.
"In the food production sector, it's quite a large, slow moving industry", says Fotiadis. "You're convinced about the changes, but once they get convinced, they are quite fast to adopt. The reception so far has been very positive, even if it takes a bit of time to get them to the point of adopting."
Meanwhile, back with green-thinking chefs, the anonymous Michelin Inspector said that as restaurants continue to reevaluate their supply chains "a local, sustainable focus is more of an interest now than ever before".
The Inspector added. "The pandemic has accelerated our focus on the state of our planet and the responsibility we each bear. The Green Star has found its natural place and is strengthened every day through discussions with professionals in the industry and foodies across the world who are eager to consume more responsibly."